While many betting beginners think that football knowledge will get them far, it's all about the numbers.

The amount of money that you wager, the amount of profit that you receive, the odds on a particular outcome, the liquidity of a market, the perceived value in the bet and so on.

With that in mind, it seems fitting to discuss the numbers that fuel the highly lucrative gambling industry; one which generates a profit of more than £13.5 billion for bookmakers annually in the United Kingdom alone each year, and continues to grow by approximately £1 billion with each year that passes.

The UK accounts for just a small portion of the £435 to £625 billion that is estimated to be wagered around the world each year.

Those figures put the gambling industry ahead of the music industry, which generated revenues of £12.2 billion in the UK throughout 2016, as well as the video game industry, with gamers spending approximately £4 billion a year on PC, console and mobile games.

While many dated industries struggle to survive in the digital age, the betting industry is thriving, with new technologies and innovative ideas making it easier and quicker than ever to follow an event and place a bet.
---
The Changing Betting Landscape
Betting hasn't always been the way it is now. Sports betting in particular has been around for thousands of years, with historical records suggesting that gambling was a huge part of the sports world in Ancient Greece, which rose in the 12th century BC.

While it's difficult to know exactly when it started, sports betting is believed to, at the very least, predate the birth of Christ.

By the 16th century, friends and family members were wagering on the outcome of horse races, but it was during the 1700s when sports betting really took off. The betting boom was largely a result of 'pedestrianism', which became a hugely popular pastime in Britain, before spreading to other parts of the world.

Pedestrianism is effectively competitive walking, in which two or more competitors would race against each other (at a walking pace, of course). It may sound dull, but at the time it was hugely popular, with celebrity figures, huge prize pots and a flourishing betting community spawning from the sport.

Unsurprisingly, popularity in betting on other events, such as horse racing, saw a massive increase, forcing the government to issue the 1739 Gaming Act, which put a number of measures in place to deter gamblers from attending races.
However, the seed was sown and betting survived, until it was eventually outlawed in 1845.
It wasn't until the 1960s when sports betting as we now know it came about. The Betting and Gaming Act of 1960 decriminalised the act of accepting wagers away from the racecourse, allowing bookmakers to set up shop on the high streets.

Within six months there were 10,000 betting shops across the UK, accepting wagers on football, horse racing and greyhounds.

While the practice has remained largely the same since, sports betting underwent another huge change in recent times, as the emergence of digital and online technologies took the gambling industry online.
---
The Numbers Behind Online Betting
Soon after online payment software hit the market, online casinos began to spring up in the emerging online world. By 1997, just three years after the first site launched, there were more than 200 active gambling websites operating.
While law changes and tighter control has since seen many of these early players disappear, the government run Gambling Commission has issued 791 active licenses to 'remote gambling' enterprises, allowing them to operate in the UK.
All in all, 44% of these remote betting companies are based in the UK, while 15% operate out of Malta and 10% from Gibraltar.
The industry now counts approximately two thirds of all UK residents among its customers, with 68% of men and 61% of women having wagered on an event throughout 2012. That means that approximately 21 million of the 31 million males in the UK bet, as do 19.5 million of the UK's 32.1 million females.
Unsurprisingly, due to the rapid advancements in technology, with smartphones and high-speed internet making it easier than ever to place a bet, that number has continued to grow over the years.
Your Complete Guide to Trading Football for a Living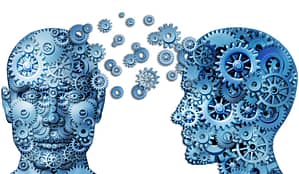 Trading Psychology: Think Like a Professional Betfair Trader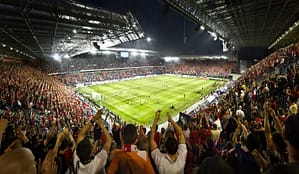 Correct Score Trading Strategy for Betfair Football Markets
You might be thinking that a high number of those customers are probably only occasional bettors, wagering £2 here and there on the Grand National or Wimbledon final. Yet, that isn't the case. A survey conducted by the Gambling Commission found that 48% of people had taken part in a gambling related activity within the last four weeks.
Just 17% of those people had placed their bets via an online platform, but figures suggest that the number of customers switching to digital services is rapidly rising. In a 12 month period between 2014 and 2015, remote betting services had 17.5 million active customers and had 9 million new customers register.
However, in the 12 month period that followed, they saw their active customer base rise to 23 million, with another 25 million signing up to their services. All in all, more than £600 million was recorded to be sitting in users' betting accounts waiting to be wagered.
All in all, the gambling industry generated profits of £13.6 billion throughout 2015, £4.5 billion of which was generated by online transactions. The majority of that came from casino activity, which made up 57.5% of the total yield, while betting came in second with a 35.1% share.
Together they earn the gambling industry the vast majority of their profits. Yet, there is another emerging enterprise in the mix — betting exchanges.
---
Betting Exchanges: A Growing Alternative
Betting exchanges currently generate profits that amount to approximately 10% of what bookmakers earn, with a market share of 3.4% generating £152 million in profit in the UK.

While it is unknown just how many people currently use betting exchanges, there is a good explanation for why their profit margins are considerably lower than traditional bookmakers.

Betting exchanges are an alternative way for punters to bet on events. While you are betting directly against the traditional bookmaker when you wager through them (if you win, the money comes out of their own pockets and vice versa), betting exchanges act as the middleman, connecting you with somebody who has an opposing view to your own.

As the bookie isn't adjusting the odds to take a cut from each wager, betting exchanges are able to offer an average of 20% better odds than traditional bookmakers.
Of course, betting exchanges must make money too, which they do by charging a small commission on all profits. The most common commission fee is 5%, but this varies from service to service.
---
Which Sports are Bet on Most?
Until recently the answer to this question would have been horse racing. The sport has always gone hand-in-hand with betting, particularly so in the time when betting shops were at peak of their popularity.

That was also the case when online betting started to emerge. The sport had the highest number of customers, the highest number of professional traders and the highest liquidity.

Yet, that has declined somewhat in recent years, largely due to the pull of in-play betting offered in football markets.

As things stand, football is by far the most popular sport, with the industry making £580.5 million in profit through wagers placed on football events via the internet between 2015 and 2016, which equates to approximately 37% of all online bets.

Horse racing came in second with £345.75 million, or 22%.
Surprisingly, tennis is the third most profitable market for betting companies, generating £72.4 million, compared to the £64 million that they made from dog racing, cricket and golf combined.

Given that both rugby and snooker boast a higher number of fans in the UK — 27% and 24% of people consider themselves to be interested in rugby and snooker respectively, compared to just 23% who consider themselves to be tennis fans — you may be wondering why those numbers don't correlate with the data provided by the betting companies.

The reason is largely due to the the in-play opportunities that provide traders with valuable opportunities to profit. As a result, more than 80% of wagers on tennis events are placed after the match begins.

Of course, the popularity of a sport can change drastically depending on the event. A high-profile Champions League game will offer a far higher number of bets than a Dutch Eerste Divisie clash. As will a Wimbledon final, especially if a Brit is playing.

Likewise, while most people wouldn't know their blinkers from their backstretch, the Grand National is the biggest and busiest day in a bookmaker's calendar, with bookmakers estimating spending at £250 million for the 2017 event.
---
Where is the Betting Industry Heading?
As are most things, the betting industry is focusing more and more on its online operations. While betting companies still generate more income from activity conducted in the real world, remote betting is increasing at a far superior rate.

In 2016, the Gambling Commission found that non-remote sports betting, bingo and casinos generated £4.991 billion in profit, while remote sports betting, bingo and casinos had generated £4.469 billion.

Yet, while non-remote gambling profits have been growing at a low rate of approximately 0.5% annually since 2013, online gambling profits have risen at a rate of 98.5% annually, from £1.1 billion in 2014 to £4.5 billion in 2014.

In fact, between 2015 and 2016, profits from non-remote gambling declined by 2% from £5,093 million to £4,991 million.

Those statistics will tell the gambling companies exactly where the industry is heading. While non-remote profits currently still outweigh remote profits, the speed at which the online gambling industry is growing means that it won't be long before it takes the top spot.

For bookmakers, that will mean less money spent on brick-and-mortar stores and employing cashiers. For the customers, that means more resources focused on providing us with fast and reliable services, new technologies and innovative ways to bet.
---
---
Want to trade football profitably on Betfair?
Whether you're an experienced football trader or a complete beginner, we have the tools and community expertise you need to find success.
We're offering you a fantastic opportunity to finally achieve what you want from trading using our unique research tools, and with the help of the most successful football trading community around...
Try it for 14 days for £1!
If, after 14 days, you think it's not for you - cancel your subscription and we'll part ways with no further fees
Full membership costs as little as £1 per day - click here for all membership options