Those who have mastered the skill of correct score trading on Betfair find it to be one of the most enjoyable ways to trade football. In this post I will talk about how to find suitable matches to trade, how to trade them and how to control your emotions when things don't go to plan.
Introduction to Correct Scores
This is an exciting and very profitable area of football trading.
Correct score trading strategies can be really quite simple or as complicated as you wish to make them and I guess that's the beauty of this particular market on Betfair; it is incredibly flexible.
As traders we are all different. Whereas one person may be comfortable with taking a risky approach in order to make bigger profits, another may prefer much less risk but smaller profits on a more regular basis.
In order to have profit (green) somewhere on a Betfair market, there also has to be liability (red).
Only you know what level of risk/reward you are comfortable with, so take some time to figure it out.
How much red are you prepared to risk in order to potentially reward yourself with green? We all love big wins, but are you able to take a bigger loss on the chin too? If not, scale the risk back a bit.
There are plenty of options to suit everyone, that's for sure.
Here are two very important statements:
It is possible to make a monster profit from one correct score trade
It is

not

possible to make a profit from

every

correct score trade
It only takes one big target score hit to make an entire weekend profitable. Of course, without being able to predict football scores in the future, you don't know in advance which match will be the big winner.
Your aim as a trader is to get away with scratch trades wherever possible and bank small profits when opportunities arise, while waiting for a match to go exactly as you predict. Once the big one hits, it's all worthwhile.
Correct Score Predictions
There are literally dozens, if not hundreds, of ways to select matches for trading. They all revolve in some way around past performance, whether it be recent form or previous seasons.
I don't have a crystal ball which I can use as a football scores predictor and I'm assuming that you don't either, so we have to work with what we have.
Seasonal performance is the most obvious method of finding matches to trade.
You will look for teams which perform consistently, perhaps scoring plenty of goals or keeping lots of clean sheets. That will give you a pointer as to what you can expect in future fixtures.
Remember that football is a wonderfully random game, so predicting correct scores is not easy.
Would you would predict the final score of Arsenal v Crystal Palace the same as Arsenal v Manchester United? Probably not, but both could end up with exactly the same result.
Oh... and Barcelona always score right? Wrong!​
A correct score prediction formula which tends to be popular is looking at recent matches only, often known as "short form".
No team goes through an entire season playing at their very best; they go through periods of high performance but will suffer dips in form here and there. The idea here is to find teams which are both playing well and anticipating that it will continue into the next match.
Many traders use head-to-head results, known as "H2H". The idea is that lightning often does strike twice but, with managers and players moving around so much these days, it's not a method I rely on myself. It does give me some added confidence if I see that last season a match ended on a score I'm targeting this time around, but that's about it.
Deciding on Target Scores​
Once you have an idea of which fixtures have matched up two consistent teams, you need to decide on the scores you are going to target.
Remember that this is trading and not correct score betting.
It is really difficult to predict the final score of a match so you are not going to land on a target score time after time. Rather than try to predict actual full-time results of matches - which is ridiculously difficult - it is much more profitable to trade around profits on target scores.
As long as you get near a target score or two at a good time in the match, that will be enough. It allows you to use the green built up on target scores to guarantee a profit.
Big wins are nice, but trading is all about controlling losses so that those big greens do more than simply cover other reds.
You may decide to go after two, three or more scores in the same match so that you have a bit of a scatter gun approach. For example, if you think that the final score will be 2-0 you may decide to cover 2-1 and 3-0 as well.
When the home team go 2-0 up you have a third goal covered either way. No stress there!
If you can find a fixture which has a strong chance of both teams scoring, you can ignore 1-0, 2-0, 3-0 and 0-1, 0-2, 0-3.
This narrows down your target score options significantly.
On the other hand, if there is a strong chance of both teams not scoring you can ignore 1-1, 2-1, 2-2, 1-3, etc.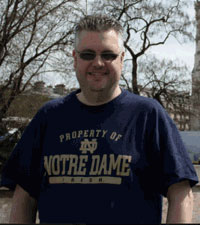 Steve Brown
Professional Trader
There used to be a huge amount of work involved in finding suitable matches to trade. I would spend at least 40 hours every single week going through Soccerway, keeping various spreadsheets up to date and calculating the trading stats I needed.
It was a full-time job in itself just doing the research before I had traded a single match!
In early 2013 I decided that enough was enough. Trading is much more enjoyable than number crunching, plus my boredom often led to errors. When your money is on the line, the last thing you can afford is inaccurate data!​
I began designing Team Statistics software which automatically calculated every single stat needed for trading football on Betfair.
Since then, Team Stats has grown into an incredible resource. It automatically finds matches suitable for trading from over 60 worldwide leagues every single day; everything from simple lay the draw strategies to more complex correct score trading.
There are more than 30 different league tables for all of those leagues which break down performance and help members find the very best trades each day.
Team Stats has revolutionised my life and that of many Goal Profits members too.
Correct Score Trading Strategies
Once you have figured out a set of target scores for a particular match you need to decide on a trading strategy. Here is where your own personal attitude to risk reward comes into play.
Sure, it's easy to back some target scores for £10 and then lay 0-0 so that one goal gives you a free bet, but how will you feel when a match ends 0-0?
And sometimes it will!
There are a number of ways to reduce that risk, the easiest one being to do nothing.
If you back your target scores for £10 and do nothing, the worst possible loss is £10.
It does turn your trade into a bet, but I would prefer that to laying 0-0 and suffering a huge loss.
Ideally, what you need is something in between 'huge risk' and 'not enough risk'.
As I said earlier, you must have risk somewhere in order to have reward on your target scores. Obviously I can't give away Goal Profits trading strategies away here but I can give you a few pointers.
Let's go back to the example before where you are targeting 2-0, 2-1 and 3-0. There are a lot of scores there which you believe are not likely, such as 0-1, 1-0, 0-2 and so on. You would be able to lay some of them for much smaller amounts in order to spread risk around.
And remember, every lay will add more profit to your target scores.
You could also use other Betfair markets to cover your liability. Perhaps you believe that both teams will score or that the match will end with over 2.5 goals.
Also, of course, you could wait to see how the match develops and take advantage of lower prices.
You can expect the 0-0 price at half-time to be roughly a third of what it was at kick-off if there are no first half goals. There is only half the match left to play, but that's a significant saving.
Plenty of options to suit everyone, so take time to work out what's most comfortable for you.
We use a number of different methods at Goal Profits, with members all having their own favourites. As always with trading – especially correct score trading – there is no 'right' or 'wrong'. Whatever works for you is the way to go.
Top Tip
Don't forget about the 'Half Time Score' market.
Teams do not have to score before half-time and the market is fully aware of that, so the 0-0 price is much lower.
There are some great opportunities to be had if you're selective.
The Mindset of a Trader
Mindset and attitude; get those right and you're already ahead of the game.
1) Losses happen, get over it.
You chose to trade the match, you chose to create the liability, now take responsibility for your actions.
The referee missed a clear penalty? Tough.
The striker missed from six yards? Tough.
This is football and those things happen – a lot.
It might sound harsh, but from day one you must accept that losses are going to happen.
If you're praying hard for a goal on 85' then you're either staking too much or creating too much liability.
You're fully in control of both.
If a loss is not controlled, that's your fault; you put the red there.
Don't play the victim when you were in control the whole time. It makes no sense.
Losing trades are completely unavoidable and everyone will suffer them. You may hit a 0-0 in your first trade, that's life, but don't hit a few losses, throw a tantrum and give up. That is the only sure way to never, ever make a profit.
Remember that trading is long-term; many months and years.
Deal with losses in a controlled manner. Analyse your trading moves, look for red flags you may have missed, learn from any mistakes. Get all the positives you can from the experience and move on to the next trade.
2) Manage your expectations.
Betfair is full of very clever traders just waiting to take your money. In order to win you have to outsmart them more often than they get the better of you – and that ain't easy!
If it was, do you think there would be many people going to work next Monday?
Trading is a skill which you will learn over time. You will not crack it in a week, a month or perhaps even six months. It might take years to get to a level you're happy with.
If you think that after reading a couple of eBooks you'll start winning more money than you can count, you're living in a dream world. It's just not reality.
With patience, determination and a long-term view you have every chance of realising your full potential.
I have heard every excuse in the book, believe me...
"It's too complicated",
"I don't have the time",
"I don't think I can do it".
Everyone can improve their trading over time but it requires positive mental attitude (PMA).
If your glass is already half empty, top it up!
Some don't even bother making an excuse before disappearing into the shadows, never to be heard from again. As sure as winners never quit, quitters never win.
The only certainty you create by throwing in the towel is never, ever winning.
How disappointing must that feel?
Go into this with a positive frame of mind and keep it up throughout. Don't get carried away by wins, don't let losses spill your half-full-glass and over time you will succeed.
Keep the PMA flowing, continue to make good trading decisions and the target scores will come.
A number of trades will end with scratch or a small loss and that's fine; your PMA tells you that you are another trade closer to the next big target score.
You will never be able to make the correct decision every single time but you can make decisions that you are happy with. The rest is up to the 22 players on the pitch.
Football Trading Community
Team work makes everything easier and football trading is no different.
As you begin your football trading journey there are lots of reasons to consider joining our community:
Exclusive 'Team Statistics' software which makes match selection a breeze
Launchpad which takes you step-by-step through your first 16 weeks as a football trader
16 profitable football trading strategies with selections done for you daily
All the support you could ever need in the chat room, forum and by email
Goal Profits members are in by far the best place to learn how to trade seriously.
This is not a simple tipping service where you receive an email and are left to get on with it yourself. When Steve emails out his correct score trading selections, he then trades them side-by-side with members in the chat room.
Imagine being able to ask a professional trader for advice in-play whenever you need it.
That is what the Goal Profits football trading community is all about; helping members to develop their trading skills in order to reach their goals. A number of members have gone from 'frustrated gambler' to 'competent trader' and had a really enjoyable time doing it.
"Hi Steve, just to let you know that today I've just ordered, in time for the World Cup, a 65? Curved LED 3D, 4K res tv, and all from the profits from GP since joining in Dec 2012. Keep up the good work mate.
Must admit there's been ups and downs but long term it works.
There's been several occasions when a lot of people would've moved onto another strat, but as the saying goes 'it's a marathon not a sprint'."
Dave
Goal Profits member
You deserve to bank trading profits too, right?
​
If you always do what you've always done,
you'll always get what you've always got.
​