Dutching football bets is a popular way of distributing profit (or liability) across a number of outcomes in a betting market.

Very simply, it means to back (or lay) several selections in an event so that the profit (or loss) is exactly the same on each one.

For example, a correct score Dutching system could be used to back multiple scorelines. Each one would have exactly the same amount of profit which increases your chance of winning the bet.
So rather than trying to predict the correct score - perhaps 2-1 - you could Dutch 2-1, 2-2 and 3-1. I'm sure you can imagine how much easier it is to hit regular winners when backing multiple scorelines.

Similarly, lay Dutching at a betting exchange places the same liability on a number of outcomes. An example would be to lay 0-0 and 0-1, then a goal for the home team produces a profit.

In this article, I will explain what is Dutching, where the term comes from (probably not what you're guessing!), how it works with football trading markets on Betfair and how to actually do it yourself.
Here at Goal Profits, we also have a free Dutching calculator which you can use to quickly work out your stakes.
---
The Origin of Dutching
Firstly, Dutching has nothing whatsoever to do with the Netherlands!

The name comes from the Prohibition Era in the United States.

Al Capone's accountant, Dutch "Dutchy" Schultz developed the technique in order to lay horses, long before Betfair trading was available.

He would bet different amounts on a number of horses so that the profit would be the same, no matter which of his horses won the race.

Essentially, Dutchy Schultz was laying the horse (or horses) he didn't expect to win, by backing others in the same race which he thought had a better chance of coming home first.
Similar strategies are used today by horse racing traders, such as Dutching the first three favourites.
---
Types of Dutch Betting
There are three main types of Dutch betting.

The first is "simple Dutch betting", which is also known as "equal stakes Dutching". As the name implies, this is the simplest form of Dutch betting. Your stake per selection remains the same, so if you add more selections then your total stake increases.

For example:
Stake £10 on 2-1 correct score @ 6.00 (£60 return)
Stake £10 on 2-0 correct score @ 5.00 (£50 return)
Stake £10 0n 1-0 correct score @ 4.00 (£40 return)
Total stake = £30 (£10 + £10 + £10)
Profit if the result is:
2-1 = £30 profit (£60 return - £20 lost stakes on 2-0 and 1-0 = £40)
2-0 = £20 profit (£50 return - £20 lost stake on 2-1 and 1-0) = £30)
1-0 = £10 profit (£40 return - £20 lost stake on 2-1 and 2-0) = £20)
The second type of Dutch betting is "set amount" or "stake limit". This is the method we use at Goal Profits for our correct score trading strategies.

Unlike the simple/equal stake Dutching method, by using the set amount method your total stake remains the same. The compromise is that your profit reduces if you add more selections.
For example:
Stake £8.11 on 2-1 correct score @ 6.00 (£48.66 return)
Stake £9.73 on 2-0 correct score @ 5.00 (£48.65 return)
Stake £12.16 on 1-0 correct score @ 4.00 (£48.64 return)
Total stake = £30 (£8.11 + £9.73 + £12.16)
With this type of Dutch betting, your profit will be around £18.66 if the football match ends on one of the scores you selected.
Calculating the stake amount manually is a little tricky, so use our FREE Dutching calculator which does all the work for you.
The third type of Dutch betting is "set profit". It's very similar to "set amount", but you raise or lower your total stake in order to achieve a certain amount of profit. It's not used too often, best to stick with "set amount".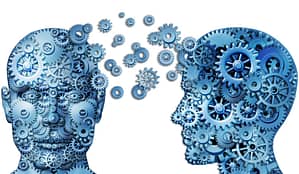 Trading Psychology: Think Like a Professional Betfair Trader
Your Complete Guide to Trading Football for a Living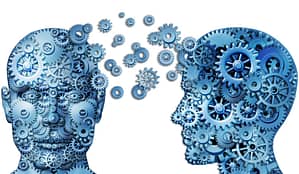 Trading Psychology: Think Like a Professional Betfair Trader
---
Dutching Betting Example
Now that we have covered the different types of Dutching, let's look at a real life example.

Dutching correct scores is very popular, given that there are so many outcomes and trying to predict exact scores is so difficult, so lets use the set amount method and our Dutching calculator in an example.

Let's assume you want to set up a correct score trade in the match between Everton and Spurs. You're pretty confident of a home win and a few goals, so you want to back 2-0, 2-1 and 3-0.

You quickly enter the prices for each score into our free Dutching calculator and set your total stake to £100.
It's then a simple task to head over to Betfair and open your positions in the correct score market.
They all have the same profit (give or take a few pennies) and you're all set to trade.

You could also use trading software such as Fairbot to Dutch a number of selections very quickly.
---
How to Calculate Stake Amounts
The easiest way to work out stake amounts is to use our free Dutching calculator or trading software, such as Fairbot, to do the work. However, if you're a numbers geek (like me) then here are the long-hand calculations.

Let's assume that you have three selections at 5.00, 6.00, 7.00 and you're going to back them for a total of £100.

Firstly, divide the total stake by each of the prices:
Then add the three results together:
Finally, divide each of the results by the total:
And there are your stake amounts:
Plus, of course, the stake amounts add up to your total stake:
If any of your three selections wins, your profit will be £196.26 - £100 = £96.26.
Don't forget, you will also need to account for betting exchange commission unless you are using a traditional bookie.
---
What are Dutched Markets?
Some markets are already Dutched, such as Double Chance.

The Double Chance market on Betfair Sportsbook is fine when you want to have a bet. But if you prefer to trade and head over to the Betfair exchange instead, you will find that the market tends to have poor liquidity and cannot be traded in-play easily.

What you can do instead, however, is Dutch two outcomes in the Match Odds market which typically has very good liquidity.

Looking at Everton v Tottenham again, the Match Odds market is priced as follows:
If I were to Dutch the market myself, I come back with the following prices:
Home or Draw: 1.79
Draw or Away: 1.36
Home or Away: 1.40
There was not much liquidity in the Betfair market close to kick-off, but you can see that the prices are similar.
Having this knowledge opens up the opportunity to trade Double Chance in-play, rather than having to wait until the final whistle to find out whether my bet has won or lost. I much prefer being in control.
---
Free Betting Calculators
We have three free betting calculators for you to bookmark. Quickly and easily calculate your stakes without the need for trading software.
---
Want to trade football profitably on Betfair?
Whether you're an experienced football trader or a complete beginner, we have the tools and community expertise you need to find success.
We're offering you a fantastic opportunity to finally achieve what you want from trading using our unique research tools, and with the help of the most successful football trading community around...
If, after your first month, you think it's not for you - cancel your subscription and we'll part ways with no further fees
Full membership costs as little as £1 per day - click here for all membership options