Can you imagine a situation in which you win a football bet, only for the bookmaker to refuse to pay out?

According to a study presented by United Nations, the sports betting industry alone is thought to be worth up to $3 trillion per year with 65% of that figure spent betting on football matches.

Up to 90% of that turnover is thought to be generated by illegal gambling, which is becoming a particularly big problem in Asia, where even the smallest of football matches can often generate more than €1 billion in wagers.
However, that still means that more than $300 billion passes through the bookmakers each year.

And yet - despite earning millions from football betting - bookies don't always play fair.

Just ask these 7 unfortunate punters, who won big only to find out that the bookies refused to pay out.
---
Coral refuse £9,000 payout
Oshane Grant's unfortunate loss doesn't seem too bad compared to some of the punters on this list. However, £9,000 is still a huge sum of money to win (and then lose again, before you even have a chance to withdraw it).
With another round of 2014 World Cup qualifiers just around the corner, the unemployed punter decided to wager what he had on the outcome of the upcoming matches. Grant opted for a £100 accumulator bet on three games - Belarus vs France, Wales vs Serbia and Paraguay vs Argentina.
The bet required France, Serbia and Argentina to score at least three goals in their respective matches in order to come good.
The odds were so good that Grant himself was wary and opted to ask for confirmation from the shop's staff, who confirmed that the odds were correct and signed his betting slip to ease his concerns.
France and Serbia went on to secure winning results, claiming 4-2 and 3-0 victories respectively, which left Grant waiting for the Argentina game to commence. The final whistle blew to confirm a 5-2 victory for Argentina and a huge payday for Grant, who decided to celebrate with a night out.
However, the situation soured the following day, when Grant returned to the shop to collect his winnings, as he was informed that the odds given were in fact wrong, and he would receive just £1,217 - better than nothing, but the bettor was still left feeling hard done by due to the bookies' mistake.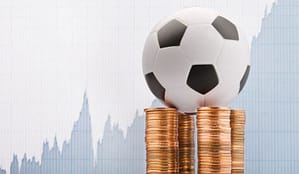 Betting Bank Management: How to Grow Your Money Safely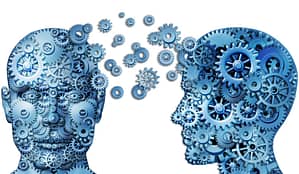 Trading Psychology: Think Like a Professional Betfair Trader
Correct Score Trading Strategy for Betfair Football Markets
---
BoyleSports refuse £14,000 payout
One lucky punter thought that he had scooped a considerable amount of money, just in time to travel to the 2016 European Championships.
Riain Davey, a 22-year-old sports fan from Belfast, Northern Ireland, was a regular bettor with bookmaker BoyleSports.
While he was unable to travel to France to attend the tournament, he still planned to make the most of the occasion, as he decided to place a small wager on the outcome of the opening round of fixtures - Poland vs Northern Ireland, Croatia vs Turkey and Germany vs Ukraine.
However, it wasn't a straightforward accumulator bet. Davey wagered £4 that Poland, Croatia and Germany would win, the correct scorelines and that all three teams would keep a clean sheet.
While the bookmaker's website shouldn't have allowed the bet to be placed, it went through at odds of 3,425/1.
Davey thought nothing more of the wager, until his predictions slowly started to come true. Expecting a massive £13,750 payout, Davey began to plan what he would do with his winnings, with a hastily planned trip to France to enjoy the rest of the tournament at the top of his to-do list.
However, Davey wouldn't get his hands on the windfall. Despite accepting his money and allowing the bet to run, BoyleSports paid just £70.08 into his account, insisting that the bet was placed in error and therefore void.
---
Coral refuse £20,000 payout
The 2016 European Championship was a miserable experience all round for fans of the England national team, as Roy Hodgson's dismal side scraped through the group stage, only to suffer an embarrassing 2-1 defeat to minnows Iceland in the Round of 16, which ultimately cost Hodgson his job and England their dignity.
However, it proved to be an even worse month for roofer Andrew Jones, who thought he has scooped a huge payout, only to find out that his winnings wouldn't be paid, due to technical error.
Jones had taken a trip to the local Coral shop to place a wager ahead of England's second group game with fellow Brits Wales. Upon entering the shop, the 32-year-old noticed an enticing offer which had popped up on the live updates screen, which had put the odds on England producing a 2-1 victory at a massive 4,000/1.
Recognising it was likely an error, Jones asked the cashier, who, to his surprise, confirmed that the odds were correct.
Jones' £5 bet would eventually come good, with Jamie Vardy cancelling out Gareth Bale's opener after half-time, before Daniel Sturridge provided the winning moment in the 92nd minute, which would see the lucky punter secure a £20,000 win.
However, upon returning to the store to collect his winnings, Jones was told that the odds were actually 8/1, winning him just £40, despite the fact that he had not one, but two betting slips confirming that the 4,000/1 odds had been accepted.
---
666Bet refuse £22,500 payout
Unless you're using a tried and tested football trading strategy, such as those available through Goal Profits, the odds when wagering on sporting events are usually stacked against you.
This is particularly true when placing accumulator bets, in which the punter needs multiple results to go their way in order to win.
While most accumulators bettors almost always prove to be unlucky, Jamie Ross, 34, was particularly unlucky. Unlike most, all of the results on Ross' accumulator actually came in, which is particularly impressive, considering that it had involved a total of 17 matches.
The punter had placed a £100 bet on teams from the Italian, Spanish and French leagues over a two week period, at odds of 225/1. Despite playing it safe, betting on the big teams to produce results, it was still an unlikely feat.
However, Ross' big victory couldn't have come at a worse time. Upon returning to the 666Bet website where he had placed the wager, Ross was met by a message confirming that the website had ceased operation, after its license was suspended by the Gambling Commission, resulting in all previous bets being voided.
Upon hearing the news, Ross vowed to sue to bookmaker to recover his winnings.
However, 666Bet seemingly had much bigger problems to deal with, as the company's director, Paul Bell, was later arrested as part of a multi-million pound fraud and money laundering investigation.
---
Coral refuse £250,000 payout
72-year-old punter Albert Kinloch was refused one of the biggest football betting payouts in history, in a case which is set to go to court after bookmakers Coral held out for a number of years.
The veteran punter took a real gamble back in September 2011, when he travelled to the Tollcross, Glasgow branch of the popular bookmaker to place what seemed at the time to be an almost impossible wager.
At the time, Scottish Premiership heavyweights Rangers found themselves second in the 2011/12 Scottish Premier League table, trailing behind only Celtic two months into the new season.
The club remained unbeaten and seemed much more likely to be involved in the title race, rather than a relegation scrap, at the end of the season. Unsurprisingly, Coral took Kinloch up on his wager that Rangers would suffer relegation that season, offering odds of 2,500/1 on the unlikely occurrence.
Determined to avoid an eventual voided bet, Kinloch urged the cashier to get in touch with head office twice, while he also listened to the call over loudspeaker to ensure that the information was correct.
Less than six months later, Rangers went into administration, which eventually led to the club's relegation down to the Scottish third tier, which Kinloch believes should have resulted in a huge £250,000 payout.
However, according to the bookmaker, Rangers weren't actually relegated, but liquidated, before returning to football with a new corporate identity, therefore voiding the bet.
Free Football Trading Workshop for Members (November 2019)
Live Football Chat Room: Follow Professional Betfair Traders
Live Football Chat Room: Follow Professional Betfair Traders
---
William Hill refuse £285,000 payout
Just like any other week, George Garan, a Royal Mail postman, had made his way to the William Hill shop in Strutton Hill, London, to play an unlikely accumulator, just like so many across the country, in the hopes that they will strike it lucky.
The punter proceeded to place a £5 six-team accumulator on victories for Juventus (1/6), Standard Liege (17/2), Petrolul (5/1), Nancy (5/1), Al Ittihad FC (10/1) and Al Nasr Riyadh (12/1) - an outcome which seemed unlikely to pay out.
However, as the day went on and the results rolled in, the lucky punter edged ever closer to a huge payout, equivalent to approximately 15 years worth of pay for the average postie.
Garan was overjoyed when the final result came in, confirming the life-changing sum of money, which would have put him fourth on the list of biggest ever football accumulator wins. However, the punter's joy soon turned to misery.
Garan visited the same store the following day to claim his winnings, only to be told that he had been given the wrong odds on his bet, with five of the six bets listing the odds for the wrong side.
The correct odds - Juventus (1/6), Standard Liege (2/9), Petrolul (4/9), Nancy (4/9), Al Ittihad FC (1/5) and Al Nasr Riyadh (12/1) - would win him just £19, despite the bookies admitting to their mistake.
---
Ladbrokes refuse £1,000,000 payout
Jordan Donnellan, a 19-year-old football fan and regular gambler, previously made it onto our list of 'punters who almost won big'. However, technically, Donnellan did win big, but comes in first place on this list, after seeing a huge £1 million come and go.
The teenage barman prepared for the weekend by placing a huge 14-team accumulator. The wager was so unlikely to pay out that he received odds of 1,000,000/1 on his £1 bet - a small amount to risk for such a large amount to gain.
Donnellan placed the bet, before putting it to the back of his mind. However, as he sat in the pub on the Sunday afternoon, he soon realised that he required just three more results to scoop the huge sum - Atletico Madrid to beat Real Betis, Stoke to beat Aston Villa and Juventus to beat Catania.
Cheered on by his fellow pub-goers, the results that Donnellan needed slowly rolled in, confirming his millionaire status.
After spending the night partying, the teenager returned to the Ladbrokes shop the following day to confirm his victory.
Offering their congratulations, the staff told Donnellan to come back in a few hours to collect his winnings. However, upon returning he was given the bad news - the bet was void, as he had filled in the wrong betting slip, costing him a cool £1 million.
---
Want to trade football profitably on Betfair?
Whether you're an experienced football trader or a complete beginner, we have the tools and community expertise you need to find success.
We're offering you a fantastic opportunity to finally achieve what you want from trading using our unique research tools, and with the help of the most successful football trading community around...
If, after your first month, you think it's not for you - cancel your subscription and we'll part ways with no further fees
Full membership costs as little as £1 per day - click here for all membership options