When was the last time you were tempted to pick out a football accumulator bet and put a few pounds on?

You were sure that Chelsea would beat Burnley, that the Manchester Derby would finish as a draw, while Barcelona, Marseille and Portsmouth were almost certainly going to win too.

Yes, that 200/1 payout was almost certainly in the bank from the moment the bookie took your money... Besides, even if it went down then it was only a small amount of money lost and a good bit of fun.

But... £5 every weekend over a football season adds up to £190 per year or £120,650 throughout the average adult lifetime!

While some punters do get lucky, when it comes to football accumulators, the real winners are the bookmakers. They make more profit from losing accas than any other type of bet. All those 'fun' £5 stakes really add up.

Why else do you think that bookies advertise the biggest betting wins? They want to tempt more losing punters!

If you've blown a few quid on an unlikely accumulator recently, at least be thankful that it wasn't too painful.
Some people have been forced to endure hours of torture only to see the last game on their betting slip lose hundreds of thousands, or, in some cases, millions of pounds.

Here are a few of the unluckiest punters and their football accumulator near misses.
---
1. £506,000 lost by one second
Premier League referee Kevin Friend has made a number of enemies throughout his time in football. Former-Portsmouth manager Avram Grant, Cardiff City's Dave Jones, Tony Pulis during his time at Stoke City are just a few notable examples.

Yet, Friend made an enemy like no other when he blew the whistle to confirm a 2-1 victory for Leeds United over Tottenham Hotspur back in January 2013.

An unfortunate better from Oldham, who didn't want his name to be published, had placed a 20p accumulator made up of a number of unlikely results in League Cup matches, including Brentford to draw 2-2 with Chelsea, Oldham to claim an unlikely 3-2 victory over Liverpool and St Mirren to win against Celtic – all three of which he correctly predicted.

The final game on his slip was Leeds vs Tottenham, which he predicted to end as a 3-1 victory for Leeds. While Leeds taking the win came as a surprise, they struggled to find the final goal which would have confirmed the £506,000 windfall.

They would find the back of the net for a third time, as Tottenham willed their players, including goalkeeper Brad Friedel, forward for a corner in the dying seconds of the game.

The ball fell to Rodolph Austin, who took a shot at the empty net from a distance. It went in, but Friend had blown the whistle just one second earlier, costing the mystery punter a lot of money.
---
2. £187,000 lost by one goal
Factory worker Kevin Wint, 31, must've felt like the luckiest man in the world when 14 of the 15 results on his £1 accumulator came in, leaving him just 90 minutes away from a £187,000 jackpot.

The final game to be played would see Swansea visit Manchester United in the FA Cup, with Wint needing a draw to emerge victorious. Considering The Swans hadn't claimed a victory at Old Trafford in 82 years, the odds appeared to be in his favour.

With the game tied at 1-1 approaching the final whistle, the money was almost in his bank account. That is, until Wilfried Bony popped up in the 89th minute to hand Swansea a 2-1 victory, breaking the record and the unfortunate punter's heart.

"When Bony rose to head the ball with 89 minutes already on the clock, I saw nobody was marking him," Wint admitted. "I knew I was about to lose my money. It was so cruel."

It wasn't all doom and gloom, though. The 14 correct predictions earned him a cool £12,000, while bookmakers Coral also arranged a VIP day out for the unfortunate punter to watch the Premier League clash between the two clubs the following week.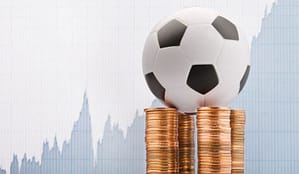 Betting Bank Management: How to Grow Your Money Safely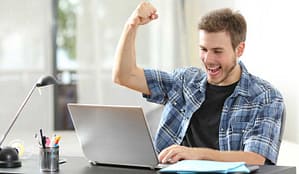 Winning Football Trading Strategies for Betfair Traders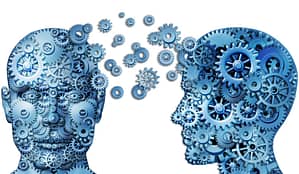 Trading Psychology: Think Like a Professional Betfair Trader
---
3. £108,000 lost by narrow margins
Feeling lucky, an anonymous better from Inverness, Scotland decided to throw some money on a Premier League accumulator.

His betting slip contained three bets – Tottenham to beat Reading, Newcastle to draw with Everton and Arsenal to beat French club Montpellier HSC 3-1 in their Champions League group stage clash.

Tottenham claimed a 3-1 victory over Reading on the Sunday, Everton vs Newcastle ended as a 2-2 draw on the Monday, which left the hopeful punter sweating for 24 hours until Arsenal kicked off their European campaign.

The early stages of the game were extremely open, with Montpellier's Younes Belhanda opening the scoring after just nine minutes, before Lukas Podolski and Gervinho scored two quick-fire goals to put Arsenal ahead.

At 2-1 after just 18 minutes, the game looked in danger of finishing at a much higher score than 3-1. However, being forced to endure an agonising 72 minute wait, the punter watched his £108,000 profit slip away with Arsenal's third goal nowhere in sight.
---
4. £1,000,000 lost by one manager
David Moyes was meant to be the next Sir Alex Ferguson. Hand-picked by the legendary Scottish manager himself to take over the Manchester United hot-seat when he retired back in 2013, the former-Everton boss was meant to lead the club into the next chapter of their trophy-laden history.

We all knew that whoever took over would struggle to fill Ferguson's boots, given that he was arguable the most successful manager of all time, but few predicted that he would be quite so terrible.

How was an unfortunate pensioner from Wales to know that Moyes would oversee the Red Devils' worst ever Premier League campaign?

Having bet £1 on 15 of the games to be played on the third week of the 2013/14 Premier League campaign, the unknown better was set to scoop a massive £1 million if all 15 results came in.

14 did, and with United having picked up four points in their first two games, they appeared capable of toppling Liverpool at Anfield to produce the biggest accumulator payout of all time.

However, with Moyes struggling to spur United on, the club fell to a costly 1-0 defeat. Thankfully, the punter still picked up £72,000 for his 14 correct predictions, but it was chump change compared to what he could have won.
---
5. £1,000,000 lost by reversed result
Betting horror stories don't get much worse than this. Imagine being 90 minutes away from turning 1p into £1 million, only to have one of the best football squads of all time let you down…

That was reality for Simon Torres Pike, who had decided to stick a penny on all eight Champions League Round of 16 matches to be played throughout the week back in 2013.

Juventus had beaten Celtic, Bayern Munich had beaten Arsenal, Borussia Dortmund drew with Shakhtar Donetsk, Real Madrid drew with Manchester United, Paris Saint-Germain beat Valencia and Porto emerged victorious against Malaga – six results which Pike correctly predicted.

There were just two results left to come in – Galatasaray vs Schalke 04 and AC Milan vs Barcelona. The first was going smoothly, eventually finishing with a draw to make his correct predictions 7 out of 8.

However, he still needed Barcelona to triumph by 2 goals to nil. The game did eventually finish with the correct scoreline. However, it was Milan who had scored twice to sink Barcelona and Pike.
Bookmakers Coral were kind enough to send the gutted football fan to Barcelona to watch the return leg at the Nou Camp, but they would have been happy to have seen the bet go against the unfortunate punter.
---
6. £17,000 lost by a computer error
The worst part about Dougie Watson's accumulator loss is that it wasn't entirely his own fault.

The 40-year-old better had gone into a William Hill store to place a 13-hold accumulator on a number of matches set to kick off at 1:30pm.

However, when the cashier put the bet into the system, Mr Watson was informed that he would be unable to bet on West Bromwich Albion's Premier League clash with Newcastle, as the match had already kicked off three seconds earlier.
According to the cashier, the game would be scratched off of the betting slip and the rest of his bets would go through as normal.

Match after match came in, winning Mr Watson a cool £17,000. However, upon checking his slip he noticed that the West Brom vs Newcastle game hadn't been removed from the slip, and with the result going against him the accumulator was lost.

Despite arguing with the shop's manager to try and save his unfortunate loss, the high street chain refused to accept their error, insisting that the machine hadn't malfunctioned.

"He asked for a copy of the betting slip to be emailed to him by the shop," Watson said. "It clearly states the time is 13:30:03, but he quickly said he wasn't paying out because the machine was correct to accept the bet."
---
7. £1,000,000 lost by wrong betting slip
Practice makes perfect, they say, but a lack of experience cost 19-year-old Jordan Donnellan an astonishing amount of money.

The teenage barman had spent Sunday evening partying with his friends and family in the pub after Juventus beat Catania to see all 14 of his predictions come in on a 14-team accumulator, landing him what he believed to be a life-changing £1 million.

However, upon entering his local Ladbrokes store on Monday morning to collect his winnings, Mr Donnellan was informed that he had actually won £0. Absolutely nothing.

The youngster had predicted all 14 scores correctly. However, he had filled in the Weekend Result Rush coupon, which requires both teams to score in each match, rather than a Weekend Quickslip, therefore voiding his win.

Ladbrokes spokesman David Williams likened the incident to your lottery numbers coming up in a different country, stating: "It's rather like buying a UK lottery ticket then spotting that your numbers have come up on the Australian lotto."
---
8. £49,000 lost by toddler
Everyone knows that smartphone and children are a bad mix. If they aren't blowing thousands of pounds on virtual currencies, they're cashing out your accumulator bets prematurely, losing you a lot of money in the process.

Gary Walter, a 24-year-old father of two from Birmingham, was silly enough to leave his phone on the back-seat of the car next to his 3-year-old toddler, Archie.

Earlier that day Mr Walter had placed a 13-team acca which was set to win him almost £50,000 if all of his predictions landed.

With three correct scores already in and a cash-out value of just £7, Archie, unsurprisingly, picked up the phone and pressed the biggest, brightest button that he could see – cash-out.

With ten games still to play, the accident didn't seem quite so bad, but as results continued to go his way, or, at this point, against him, Mr Walter realised that he had missed out on a whopping £48,993.
---
9. £2,499.55 lost on early cash-out
If you think Gary Walter's early cash-out was unfortunate, this anonymous punter's cash-out was extremely premature.

At the start of the season, the mystery bettor had placed 50p on Leicester City to win the Premier League title at 5,000/1.

Few thought Leicester City would survive in the top flight after narrowly avoiding relegation in the 2014/15 season. However, they started life under Claudio Ranieri well with a 4-2 victory over Sunderland.
Unconvinced, the better decided to cash-out for just 95p, securing himself a profit of just 45p.

The Foxes would embark on the most unbelievable Premier League campaign in history, as Jamie Vardy and Riyad Mahrez fired the club to glory – a victory that would have won the him a far more impressive £2,500.
---
Want to trade football profitably on Betfair?
Whether you're an experienced football trader or a complete beginner, we have the tools and community expertise you need to find success.
We're offering you a fantastic opportunity to finally achieve what you want from trading using our unique research tools, and with the help of the most successful football trading community around...
Try it for 14 days for £1!
If, after 14 days, you think it's not for you - cancel your subscription and we'll part ways with no further fees
Full membership costs as little as £1 per day - click here for all membership options