I hate 0-0 draws! I find it much easier to trade football on Betfair when there are plenty of goals flying in.

However, the Betfair exchange relies on differing opinions so that both sides of the book are matched. So when I'm looking to back goals, I need other football traders to disagree with me.
We both get our positions matched and the best trader comes out on top.
Personally, I find it uncomfortable to sit here and hope for goals not to be scored, after all that's the whole point of the game! So if you're one of the traders who backs under 2.5 goals - thank you! I need you, you need me and Betfair needs us both.
0-0 draws impact all traders and a common question I'm asked is, what percentage of football matches end 0-0?
You'll be happy to hear that this is very easy to answer. We have plenty of tools at Goal Profits which use our football stats database to calculate all sorts of stats for every league over the past 10+ years - including 0-0 results.
---
Average Number of 0-0 Draws
The average number of matches ending 0-0 during 2021 was 8.0%.
Here are the annual averages over the past decade:
---
How do we Know the Average Number of 0-0 Draws?
Our Team Stats software covers 80 leagues worldwide; everything from the English Premier League to the Australian A League.
Of course, as football traders we're only interested in leagues which go in-play on Betfair and have enough liquidity for football trading. There are many smaller leagues which have to be ignored on a busy Saturday afternoon.
Why? When there are English Premier League and German Bundesliga games being played, they tend to suck up a lot of the market liquidity. In other words, Betfair traders put a lot of their funds into those games and not fixtures in less popular leagues.
Therefore, Team Stats covers the most tradeable leagues and the stats on this page are taken from their results.
At the time of writing, our Team Stats Database contained more than 257,000 results!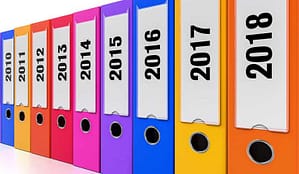 Team Stats Database: 262,000 Football Matches and Growing!
Goal Profits Awards: Best Football Trading & Betting System
Goal Profits Awards: Best Football Trading & Betting System
---
Is it Worth Laying 0-0?
Betting exchange markets are extremely efficient and all of these stats are taken into account when prices are set.

Unless you are able to identify a clear edge - and take Betfair commission into account - I don't believe that it's possible to make a long-term profit by laying 0-0 as a straight bet.

As you can see above, leagues perform differently from season to season and even Barcelona have 0-0 draws now and again!
Hit a 0-0 and you will need to find 10, 20 or even 30 winners just to get back to where you started!

Managing your betting bank is vital, so avoid those huge risks. At Goal Profits, we have a number of strategies which need just one goal in order to make a profit, but we have to be patient and wait for much better risk/reward.
Our Launchpad football trading course covers all of this in detail.
---
What Percentage of Football Matches are Draws?
Perhaps you are interested in all draws, rather than just 0-0. It may be that you have a back the draw strategy, or you like to lay the draw and you need to avoid them at all costs.

Our Team Stats Database can easily tell you how many matches end level, on average:
You can even break it down by individual league, such as the English Premier League:
Our Team Stats Trends tool allows you to rank leagues from high to low for a large number of stats. Perhaps you want to know what percentage of football games are 0-0 at half time, or how often do football games go over 2.5 goals?
For this example, I'm looking at which leagues had the most number of draws during the 2021/22 season...
And then the least number of draws during the 2021/22 season...
Team Stats Trends is a fantastic help to beginners. It gives you an instant insight into how leagues generally perform, so you can trade as safely as possible.
---
Highest and Lowest Scoring Football Leagues
We can also look at the highest and lowest scoring leagues. If you're like me, then it's very useful to know the football leagues with the most average goals per game so that you can trade with more confidence.
Or, if you prefer to be on the other side of the book, then you will be interested in leagues which have fewer goals on average.

Here's the top and bottom ten leagues for the 2021/22 season:
Highest Scoring Football Leagues
| | | |
| --- | --- | --- |
| | Switzerland Challenge League | |
| | | |
| | | |
| | | |
| | | |
| | | |
| | Netherlands Eerste Divisie | |
| | | |
| | England National League South | |
| | | |
Lowest Scoring Football Leagues
| | | |
| --- | --- | --- |
| | | |
| | Bosnia and Herzegovina Premier Liga | |
| | | |
| | | |
| | | |
| | | |
| | | |
| | | |
| | | |
| | | |
I could show you dozens more examples, but it's much better to start your £1 trial and explore all the options for yourself.
---
Want to trade football profitably on Betfair?
Whether you're an experienced football trader or a complete beginner, we have the tools and community expertise you need to find success.
We're offering you a fantastic opportunity to finally achieve what you want from trading using our unique research tools, and with the help of the most successful football trading community around...
Try it for 14 days for £1!
If, after 14 days, you think it's not for you - cancel your subscription and we'll part ways with no further fees
Full membership costs as little as £1 per day - click here for all membership options