Many South American football leagues have adopted an 'Apertura and Clausura' league system in recent times.

The name - which is Spanish for 'Opening' and 'Closing' - refers to the fact that the season is split into two leagues, which are played as part of the same season... yet are separate.

This league format is most often used in Latin America, with the likes of Colombia, Paraguay, Chile and Mexico preferring a two-tournament league system. However, it has also made it's way to other continents.

The Japanese J League used its own adaptation of the system in 2015 and 2016 which eventually lead to a knockout stage to determine the eventual champion. It proved unpopular, however, and was dropped in 2017.

A similar system is used in the Scottish Premiership. After 'Phase 1' has been completed, the league is split into a 'Championship Group' and 'Relegation Group' for 'Phase 2'.
Also, the North American Soccer League (NASL) is divided into 'Spring' and 'Fall' championships.

However, in Central and South America, the two-tournament format has taken over as the mainstream league system.
When trading football, it's important that we understand how these leagues operate. We need to be able to spot the very best trading opportunities and avoid 'trap' games, perhaps at the end of the Apertura stage.
---
History of Apertura and Clausura
The two tournament format was first used in Argentina in the 1967 season, when the Metropolitano and Nacional championships were formed. However, it wasn't until 1991 that the current Apertura and Clausura system came into play.
By 1985 the Metropolitano and Nacional system was dropped in favour of a European-style format.
Like in Europe, the season ran between August and May, which meant that football commenced throughout Argentina's summer months, between December and February, when temperatures can often reach up to 40 degrees celsius.
It took just six years for those in charge to realise that this wasn't their best idea and revert back to a two-tournament season. The first season saw the two eventual winners play off in a winner takes all decider.
However, a shock upset for a Boca Junior side that had remained unbeaten throughout the second stage tournament soon saw the format change, with both table-toppers crowned as champions from the 1992 season onwards.
When you consider the climate differences between much of Central America, South America and Europe, the two-tournament system is undoubtedly the better option for the continent.
This was eventually recognised by Argentina's neighbours, who were quick to adopt the Apertura and Clausura system.
---
Benefits of Apertura and Clausura
The weather plays a huge role in the popularity of the system, given that parts of South America can reach temperatures of more than 40 degrees during the summer months.
The fact that the system allows for a break between December and February is undoubtedly a big pull. However, timing isn't the only benefit of playing an Apertura and Clausura-style league.
There are also...
Tighter margins
A full schedule
Season finales, cup finals, rival derbies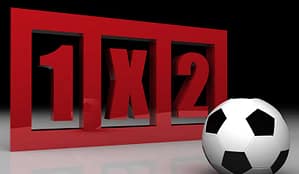 Lay the Draw: How to Profit with LTD Trading Strategies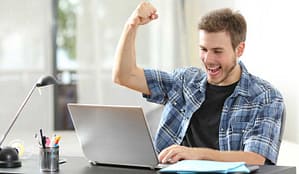 Winning Football Trading Strategies for Betfair Traders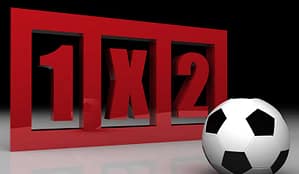 Lay the Draw: How to Profit with LTD Trading Strategies
---
Tighter Margins
In fact, in some ways the system proved to be more entertaining than the standard double round robin system that is most often used in Europe. As the system is split in half, it means that there are less points to pick up throughout the tournament.

Liga MX, Mexico's top flight, for example, is split into two tournaments, both of which start with a table tournament in which every team plays against each other just once.

In the English Premier League, for example, a single draw or defeat is rarely a significant loss at the top of the table. Over the course of a 38-game season, gaps form and teams pull away.
Yet it is significantly harder for this to happen in Apertura and Clausura leagues. With a total of 17 games to play, there are just 51 points to pick up throughout.
As a result, single defeats can often cost teams a league title at the top of the table. The margin across the board is so low that there is more pressure on sides to win week in, week out and, as a result, plenty of twists and turns along the way.

For example, the 2014/15 Liga MX Torneo Apertura saw just six points separate the top seven sides in an 18 team league, with Club américa eventually finishing first with 31 points and C.F. Pachuca finishing seventh with 25 points.

Likewise, the reduced format provides a greater opportunity for smaller clubs to cause an upset in the title race. As there are just 18 games per tournament, teams only have to string a few good results together to climb up the table.

As the top eight teams in the league qualify for the knockout cup competition which eventually determines the overall champion, it is often only a handful of points that separates the title hopefuls from the nobodies.
---
A Full Schedule
Unfortunately, some countries just don't have enough top teams to fill a 20-team league like the Premier League, La Liga or Serie A.

Bolivia's top flight, Liga de Fútbol Profesional Boliviano, for example, holds just 12 teams. As a result, if the Bolivian Football Federation decided to switch to a European-style league starting in August, the season would be over by February.

The Apertura and Clausura leagues allows smaller leagues, such as the Liga de Fútbol Profesional Boliviano, to operate double round robin tournaments.
What this means is that teams play each other a total of four times throughout a season, with two fixtures coming per half. As a result, each team plays a total of 22 games per tournament and a total of 44 league matches per season.

While this may seem like a lot compared to Europe, where most teams compete in 38 game tournaments, South American football associations have a specific reason for running their league systems in such a way.

In fact, when you factor in cup tournaments, European teams don't have it quite as hard as it seems.
Premier League sides are also required to compete in the FA Cup and League Cup, for example, which could result in an extra 16 matches per season for a team that progress to the finals in those competitions.

As many South American nations do not have their own national cup competitions to fill the gaps, a double double round robin system is viewed as the best way to ensure that the football season is action packed and runs to schedule.
Goal Profits Awards: Best Football Trading & Betting System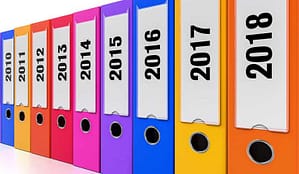 Team Stats Database: 262,000 Football Matches and Growing!
Launchpad: Start Our Complete Football Trading Course Today!
---
Season Finales, Cup Finals, Rival Derbies
As football fans, we live for the big games. It's all good watching Barcelona produce 5-0 victories over the likes of Granada CF, CA Osasuna and Sporting Gijon week in, week out, but El Clasico will always be the pinnacle of a La Liga season.

We want to see the very best sides square up, in matches that are particularly hard to predict, given the abundance of quality that both sides possess. However, excluding the Premier League, where five or six teams are usually in the running for the title each year, big occasions can often be hard to come by in Europe.

Aside from the few times Barcelona, Real Madrid and Atletico Madrid meet throughout the La Liga season, there are few other 'big games' over the course of the Spanish campaign.
The Apertura and Clausura system, particularly in countries where teams meet twice, doubles the number of big games.
Although, the two-tournament system doesn't only increase the number of rival derbies and big games. It also means that there are two season openers and two season finales - two of the most spectated weeks in a football season.
Likewise, in leagues where a knockout tournament follows on from the regular season, there are also two cup finals for football fans to enjoy. These occasions boost interest in the sport and also provide plenty of financial support to clubs and leagues.

The system provides a greater number of match days, resulting in increased ticket sales. There are also increased sponsorship opportunities, as companies and organisations are more likely to invest their money on teams that are taking part in big games.
---
Trading Apertura/Clausura
It's difficult to extract settled form from two short league competitions. Therefore, our unique Team Stats research tool adds Apertura and Clausura results together to form one longer league season.
This allows us to run all of our football trading strategies based on a more reliable set of data.
Of course, we do have to be a little wary at the end of the Clausura as some teams will have nothing (or everything) to play for, but overall it's a very good system which makes trading these type of leagues far more profitable.
---
Apertura and Clausura Leagues
If you're interested in following a two-tournament campaign, here are a few leagues worth checking out:
Chile's top flight currently holds 16 teams, which compete in two tournaments per season, playing 15 games in each half of the campaign.

Unlike some other countries, there is no knockout tournament at the end of the season to determine the overall champion, with both the Apertura and Clausura halves resulting in separate champions.

As well as a league title, the victor of each tournament also wins a place in the following season's Copa Libertadores continental competition.
Colombian Categoría Primera A
The Categoría Primera A serves as the highest level of competition in Colombia and was ranked as the third best league in South America, behind only Brazil and Argentina, by the International Federation of Football History and Statistics.

The season is split into two halves, with the top eight sides eventually qualifying for a knockout tournament. This format is followed for both the Apertura and Clausura stages of the season, with two champions eventually crowned each year.
Mexico's top flight is probably the highest profile league to use the Apertura and Clausura system. The season is split into two halves, with knockout tournaments, known as Liguilla, used to determine the eventual champions.

With 18 teams competing, teams face each other just once during each tournament. The likes of C.F. Pachuca, Club América and Cruz Azul - three of the best teams in the history of Latin American football - ensure there's plenty of entertainment on offer in Liga MX.
---
Want to trade football profitably on Betfair?
Whether you're an experienced football trader or a complete beginner, we have the tools and community expertise you need to find success.
We're offering you a fantastic opportunity to finally achieve what you want from trading using our unique research tools, and with the help of the most successful football trading community around...
Try it for 14 days for £1!
If, after 14 days, you think it's not for you - cancel your subscription and we'll part ways with no further fees
Full membership costs as little as £1 per day - click here for all membership options