During your early days as a bettor, you will probably have been advised to always 'Shop around for the best odds'.
However, if you're a trader who needs the flexibility to back and lay bets via a betting exchange, you can also shop around for the best commission rates.
But that's not the whole story... you also have to factor in market liquidity so that you're also able to exit trades in-play. Because of this, many feel that there is little point looking anywhere other than Betfair when it comes to exchange betting.
The biggest sporting events are not so much of a problem, no matter which exchange you chose. Therefore, professional sports traders can use this to lower the impact of Betfair's Premium Charge to their overall profit.
With this in mind, it's worth considering the Matchbook betting exchange from time to time. Undeniably, they are still a long way behind Betfair, but with a sleek platform and lower commission charges, signing up to Matchbook is certainly worth a punt.
---
What is Matchbook?
In case you are new to online betting, we will start with the basics. Matchbook is a betting exchange. While exchange systems appear to be largely the same as a traditional bookmaker, there are a number of small, yet vital, differences.
When you bet against a bookmaker, such as Bet365, you are betting against that company. If you lose, Bet365 would receive your money and if you win, they would pay you your winnings out of their own pocket.
However, the major difference when using a betting exchange is that you're wagering against fellow punters, rather than the company itself. The exchange is simply the platform which connects you to bettors with opposing views to your own.
As a result, betting exchange users are able to 'lay' against a result, meaning that they are betting against the outcome, effectively taking on the role of the bookmaker.
More often than not, users will find that they are able to get better odds when using an exchange, with Betfair claiming that these gains average approximately 20%. The reason for this is a result of the way that bookmakers make their money.
Bookies have to make a profit, so they add what is called the 'overround' to the price of each event. This ensures that any losses from winning wagers will be paid for by the losing bets, with some money left over as profit.
If two competing teams have a 50% chance of winning, on a betting exchange the odds would be close to 1/1 (2.00) on both outcomes, as they have an equal chance. However, bookmakers are more likely to offer odds of 4/5 (1.80) on both outcomes.
What this means is that, should two people bet £1 on opposite outcomes, the loser would walk away with nothing, the winner would get £1.80 and the remaining 20p would be kept by the bookmaker.
---
Betfair vs Matchbook
So now you're probably wondering how betting exchanges make their money if they're not following the bookmaker model.
Well, it is done by charging a small commission on bets placed (and matched) on the exchange. The standard commission rate used by Betfair is 5%, though you can reduce it to 2% in the UK.
The Matchbook website currently states that, "Matchbook will charge you a 2% (or 4%) commission only on your net profit on a market. You will not pay commission on losing bets."

"Customers in the UK, ROI, Channel Islands and Isle of Man will remain as is on 2% Netwin. Customers from the Rest of the world will be charged 4% Netwin. You will not pay commission on losing bets."
A major difference is that Matchbook do not have an additional Premium Charge. If you're putting large amounts through Betfair and profitable enough to pay Premium Charge, it's worth diverting some of your Betfair trades to Matchbook.
When liquidity allows, you can save yourself from paying substantial amounts of commission.
---
Matchbook History
Despite currently ranking as the third oldest betting exchange in existence, Matchbook is still relatively new compared to some of its competitors. Betfair and Flutter were the first services to launch back in 2000, before Betfair purchased and merged with Flutter in 2002. In between that time, BETDAQ was launched in 2001.
It wasn't until 2004 when Matchbook finally entered the fray. While information about the service's founders is hard to come by, we do know that Matchbook was designed by a group of professional sports bettors.
They teamed up with a number of venture investors to create a platform that appealed to all kinds of people, from long-term high stakes bettors to the £2 on a Sunday afternoon football fan.
As professional bettors, who had most likely watched the bookmakers pocket huge amounts of money thanks to their decisions, all of those involved in the betting exchange's creation had one common goal - to remove the bookmakers from the equation.
Therefore, Matchbook was designed to be a 'transparent platform' that was both easy to use, but diverse enough to attract an array of users.
Despite operating as a 'global' exchange, unlike it's betting exchange rivals, the Matchbook service focused on gaining popularity in North America, rather than Europe.
Upon launch, the major markets included American football, basketball and hockey. However, users could also wager on 'soccer', tennis and boxing, as well as current events and a 'movies' section (which seemingly allowed users to bet on things such as box office takings).
Among the investors were WSEX, also known as the World Sports Exchange, a company who were among the pioneers of online betting. Formed in 1996, WSEX were among the market leaders in North America, until the United States government threw a spanner in the works.
A case launched against a number of online gambling enterprise owners deemed that many offshore betting companies had breached federal laws by taking payments from states in which gambling was deemed illegal.
WSEX founder Jay Cohen was among those sentences, and by the time he finished his jail term, the 'Unlawful Internet Gambling Enforcement Act of 2006' had been enforced and online gambling in the US was beginning to wane.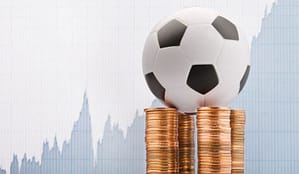 Betting Bank Management: How to Grow Your Money Safely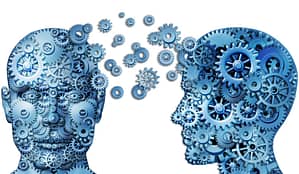 Trading Psychology: Think Like a Professional Betfair Trader
Correct Score Trading Strategy for Betfair Football Markets
---
TripleBet
It's unclear how much control WSEX had over the Matchbook service - some believe that they were majority investors and others believe otherwise - yet, in 2011, with the bookmakers struggling to stay afloat, Matchbook announced that the company had been sold to TripleBet ltd., a United Kingdom-based online gaming company.
Within a week of acquiring the betting exchange, Matchbook's new owners released a statement distancing themselves from WSEX, stating that they were 'in no way affiliated with WSEX or any previous ownership'. They announced their decision to discontinue their services in the United States, in order to focus on increasing their standing in Europe and Asia.
Upon taking over the site, incoming Chief Operating Officer Francis Osei-Amoaten set about revamping the site in order to make it a more 'credible' destination in the growing betting exchange scene.
While the site had traditionally used US dollars as its only currency, users were soon given the option to pay in Great British Pounds, Euros and Hong Kong Dollars. However, that was a minor change compared to what was to come.
In 2013 Matchbook relaunched as a vastly different site to the one that TripleBet had acquired two years earlier.
The online gaming company had been unhappy with the system that they inherited, which they claimed to be old and outdated, and set about rebuilding the site, which not only improved the platform's stability, but also saw a host of new features added for customers to enjoy. Likewise, the brand also received a makeover to help it appeal to modern users.
The emergence of smartphones also provided Matchbook with a new crowd to target. They soon launched a brand new app for the Apple iPhone (and later a Matchbook Android app) which truly allowed customers to bet at any time or place.
---
Xanadu Consultancy
The overhaul had been completed by Xanadu Consultancy, a gaming technology provider, who were handed a €2.5 million contract to transform Matchbook into a betting exchange powerhouse.
Following the relaunch, Xanadu CEO Mark Brosnan outlined his vision for the company, which included permanently low commission charges, which in turn would provide high liquidity across their markets.
As a result, Matchbook was soon revealed to be the world's fastest growing betting exchange. To celebrate the turnaround, all users were also provided commission free bets in all football events for the first few months of 2014.
However, while the future looked bright for some Matchbook customers, it wasn't for others. 2014 saw the company make the decision to pull out of North America completely, as they announced that they would soon be ceasing operations in Canada too.
While online betting was legal in Canada, Matchbook made the decision following a 'comprehensive review of all operations'.
It seemed that they were looking to cut back their services in order to focus their attention on the areas where they were already excelling, with Brosnan previously stating that they would only expand once they had reached the top in their current areas.
With renewed determination, Matchbook has been heading in the right direction since. As they continue to push for a bigger customer base, the company has set about marketing the brand to regular bettors and traders.
They were kit sponsors for Championship club Brentford during the 2015/16 season, and they are one of the betting exchanges to feature on Oddschecker, which helps bettors to find the best price before they place a wager.
Likewise, deals have also been agreed for the exchange to sponsor horse-racing events, such as the Imperial Cup.
9 Football Accumulator Near Misses: So Close to Big Wins!
The (Insane) Facts & Figures Fuelling the Betting Industry
Top 10: Biggest Football Accumulator Wins (Amazing!)
---
Matchbook Betting Exchange
While many of the betting exchanges prefer to adopt a 'jack of all trades' approach to exchange betting, Matchbook prefers to focus on improving the services that it already offers.
Currently there are 15 sports and markets available to customers. These include: Australian rules football, baseball, basketball, boxing, cricket, darts, golf, horse-racing, ice hockey, MMA, politics, rugby league, rugby union, football (soccer) and tennis, all of which allow customers to bet before an event, as well as in-play.
It isn't solely for sports fans either - there are also a variety of services for those that prefer to bet in other ways.
Matchbook have a popular online casino, where customers can play against live blackjack and roulette dealers, as well as video poker and a selection of slots and games.
Likewise, they also run regular football pools, where customers can win up to a massive £10,000,000.
Matchbook have a long way to go before they can match the might of Betfair, but they are on the right track and certainly provide a sleek, streamlined alternative for those looking to try out a new betting exchange service.
---
Want to trade football profitably on Betfair?
Whether you're an experienced football trader or a complete beginner, we have the tools and community expertise you need to find success.
We're offering you a fantastic opportunity to finally achieve what you want from trading using our unique research tools, and with the help of the most successful football trading community around...
Try it for 14 days for £1!
If, after 14 days, you think it's not for you - cancel your subscription and we'll part ways with no further fees
Full membership costs as little as £1 per day - click here for all membership options