BETDAQ was the first major threat to Betfair's dominance of the betting exchange market.

Launched in September 2001, the BETDAQ betting exchange aimed to wrestle 25% of the market away from Betfair who, at the time, enjoyed 98% market share.
They haven't managed to do that yet and now face credible competition from Smarkets and Matchbook too.

At the time of writing, it is estimated that Betfair still accounts for around 80% of active users in the UK betting exchange market, with Smarkets at 10% and then Matchbook and BETDAQ claiming 5-6% each.

That effectively leaves BETDAQ in last place, so where do they go from here?
Is BETDAQ only good for matched bettors looking to take advantage of their free bet offers, or can they still become one of the best betting exchange sites and challenge Betfair?
---
How Does Exchange Betting work?
At this point, if you're not familiar with exchange betting, you may be wondering what exactly the difference is between a traditional bookie and a betting exchange, or why you would bother using these services over better known bookmakers.
Well, while they sound incredibly similar in principle (you're still wagering on the outcome of something, much like you would with a traditional bookmaker), there are a number of differences.
First and foremost, the biggest difference is who you are betting against. When you place a wager via a traditional bookmaker, you are betting against that company and, as I'm sure you're aware, the odds are almost always set in their favour.
The way bookmakers operate is by balancing the books in order to effectively guarantee themselves a profit from the market.
Say Barcelona and Real Madrid meet in the Champions League final and they both have a 50% chance of winning, offering odds of 1/1 (2.00) on both outcomes would see the bookmaker break even, as the losing bets would pay for the winning bets.
Although, in such a case, the bookmaker will alter the odds to ensure that they take a portion of the winning bets too.
For example, if they offered odds of 4/5 (1.80) on both outcomes and two customers wagered £1 on opposing outcomes, the loser would lose their £1 and the winner would receive £1.80, leaving 20p spare for the bookie to pocket.
Thankfully, betting exchanges are not bookmakers. It makes no difference to them whether you win or lose, as you aren't betting against them. The exchange is simply a platform that connects two people with opposing views with each other, allowing them to wager against one another.
What this means is that, as there is no bookmaker trying to scrape off some of the profit, the odds, and subsequently your winnings, are often higher when betting through an exchange.
Of course, betting exchanges need to make money in order to operate, which is why they add a small commission to winning bets. BETDAQ currently take 2% of the profits from a winning bet.
---
Dermot Desmond, BETDAQ's Founder
Given the might of Betfair, you would think that they were the first and only betting exchange for some time, but that isn't the case. In fact, BETDAQ have been there since the very beginning.
While many exchanges start in the same place - a young, aspiring entrepreneur, bored of their office job, with little money or resources to their name - BETDAQ doesn't quite follow the same pattern.
The company was started back in 2000 by Irish entrepreneur Dermot Desmond, who is ranks within the top ten richest people in Ireland. You most probably know him as the majority shareholder of Celtic Football Club - a position that he has held since the mid 90s. However, his story began way back in 1950.
After spending his childhood gaining a decent education, Desmond began working at Citibank, previously known as the Bank of New York, in 1968. The entrepreneur would continue to make a name for himself in the world of banking over the next decade, working for the Investment Bank of Ireland, before relocating to Afghanistan to take up a role at the World Bank.
However, the breakout of the Soviet-Afghan War soon forced him to return to Ireland, where he founded the National City Brokers, now known as the NCB Group.
Soon enough, the company had established itself as a reputable stockbroking firm, before it was purchased by Ulster Bank, with the reported figure estimated at anywhere from £25 to £39 million, in 1994.
Despite having already amassed a considerable fortune, Desmond wasn't ready to announce an early retirement and instead set about investing what he had earned to earn more, setting up International Investment & Underwriting as the parent company for his new ventures.
Over the next few years Desmond purchased and invested in a number of businesses, including luxury hotels,emerging ecommerce websites, football clubs and London City Airport (which he sold a decade later for a £725 million profit).
However, it wasn't until 2000 that Desmond decided that he would get involved in the soon-to-be betting exchange market. By this point, Andrew Black and Edward Wray had launched Betfair, while Flutter (a rival service which was taken over and merged with Betfair in January 2002), was also heading towards launch.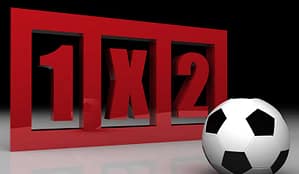 Lay the Draw: How to Profit with LTD Trading Strategies
Correct Score Trading Strategy for Betfair Football Markets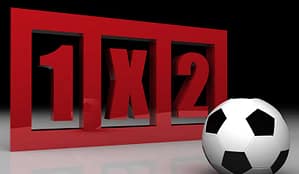 Lay the Draw: How to Profit with LTD Trading Strategies
---
BETDAQ vs Betfair
BETDAQ was eventually launched in September 2001 and, while Betfair and Flutter had a headstart, many expected BETDAQ to take control of the betting exchange market, given the financial support that the service had behind it.
Financial advantage in hand, the BETDAQ betting exchange launched with 0% commission for the first month, rising by 1% each month until it eventually reached 5%, as a way to pull customers away from rival exchanges.
However, the launch wasn't quite as successful as Desmond had hoped.
While the likes of Betfair attempted to appeal to the everyday bettor, who hoped to take those extra few pounds away from the bookmaker, BETDAQ decided to target the high-rollers, who were looking to spend big and win big.
The reasoning behind Desmond's approach was that he already had an address book filled with high-profile gamblers ready to call upon, such as the likes of racehorse owners and former Manchester United stakeholders John Magnier and J. P. McManus.
However, many thought that going up against two of horse-racing's biggest players was ultimately worse than playing against a bookmaker, forcing the average punter to look elsewhere, with many eventually arriving at Betfair.
Despite the slow start, BETDAQ aimed to corner approximately 25% of the betting exchange market within its first few years of existence. However, they have never come close to reaching that target. By 2002, following the purchase of Flutter, Betfair controlled 98% of the market, leaving BETDAQ with just 2%, less than 10% of their target.
While its poor start left BETDAQ on the back foot, the business has managed to survive in a market that is still dominated by Betfair, unlike the many other services that have crumbled over the years.
That was largely thanks to Desmond, who stuck by his company for more than a decade.
His connections and money allowed the website to fork out large sums in order to sponsor some major events, venues and sports teams, from Kempton Park Racecourse, in which more than 170 events were sponsored by the betting exchange, to football club Charlton Athletic, who wore the company's logo on their shirts.
10 (Free) Twitter Betting Tipsters to Follow Today
Matchbook Betting Exchange: 2% Commission on Winning Bets
Smarkets Betting Exchange: An Innovative Rival to Betfair
---
Ladbrokes
Eventually, all good things come to an end. By the time BETDAQ celebrated its 10th birthday in 2011, tens of millions had been spent on marketing and improving the business, yet it was still no closer to breaking Betfair's dominance.
Unsurprisingly, Desmond was willing to talk when bookmaker giants Ladbrokes approached him in 2012 to discuss the prospect of purchasing the exchange.
The deal on offer was €15 million, plus an additional €15 million in shares in Ladbrokes. While BETDAQ had made close to €3 million in profit over the previous year, Desmond felt it was the right time to sell.
It remains unclear what their intentions are, but as the UK gambling industry's biggest bookmaker it seems that the Ladbrokes Group are much better equipped if their plan is to attempt to take on Betfair.
With such a small share of the market and increasing competition, there is a long, long way to go. Yet variety and competition can only be a good thing for the punters.
---
BETDAQ Betting Exchange
While some of the smaller betting exchange services opt to specialise in particular sports and events, BETDAQ offers the full range, with hopeful bettors given access to a similar number of options as those using Betfair.
All in all, there are currently 18 sports on offer for UK users, including the essentials, such as football and horse racing, as well as less popular sports such as baseball and ice hockey.
Likewise, BETDAQ also offer a virtual betting service, where users can bet on the outcome of short virtual sporting events.
Of course, given the popularity of football, there is almost always an event in-play for you to bet on, but if you fancy something different or simply don't have the time to sit through a 90 minute match, virtual sport might be worth considering.
With virtual horse racing, greyhound racing, football, speedway, cycling and racing available 24 hours a day, there is never a time that you can't bet.
The exchange is the focal point of the BETDAQ website, but it isn't the only service on offer.
Users also have access to the BETDAQ casino, where they can play a range of mini-games, casino games and slots. Likewise, there are also numerous football pools played each week, where bettors can win a potential jackpot of up to £10 million.
Plus, of course, if you're into matched betting then you will be looking to take advantge of the sign-up offer for risk-free betting.
Want to trade football profitably on Betfair?
Whether you're an experienced football trader or a complete beginner, we have the tools and community expertise you need to find success.
We're offering you a fantastic opportunity to finally achieve what you want from trading using our unique research tools, and with the help of the most successful football trading community around...
If, after your first month, you think it's not for you - cancel your subscription and we'll part ways with no further fees
Full membership costs as little as £1 per day - click here for all membership options