It's no secret that football players are often paid ridiculous amounts of money to play the beautiful game. The average first-team footballer in England's top flight earns £1.7 million a year, which rises beyond the £2 million mark when factoring in rewards and sponsorship deals.
Given the average annual salary in the United Kingdom stands at just £27,200, it is easy to understand why so many fans have become disillusioned with the game, given that they are the ones suffering the consequences of these clubs' ever-increasing costs, with over-priced matchday tickets and merchandise.
Of course, fans aren't the only ones footing the bill – clubs always make extraordinary amounts of money from lucrative TV rights deals and sponsorship deals with some of the world's biggest companies, allowing them to offer the very best players unbelievable salaries. Although, these companies aren't only willing to strike up deals with clubs. They also pay huge amounts of money directly to the players to get them playing in their latest boots, wearing their new clothing line and advertising their products.
This means, for the very best footballers, that £2 million average becomes much, much higher, with lucrative sponsorship deals bumping up their annual income into the tens of millions. Here are 11 football players that are reaping the rewards:
11. Cesc Fabregas
While his influence has waned recently, there is no denying that Cesc Fabregas is still one of the biggest names in the game. The Spaniard has played for a host of top clubs – Arsenal, Barcelona, Chelsea – and can dictate football matches with his brilliant vision and passing abilities.
With that in mind, it comes as no surprise that Chelsea were willing to agree to a wage package in the region of £200,000-a-week for the midfield maestro back in 2014. Although, that is just half of the amount that Chinese Super League club Jiangsu Suning were willing to pay for his signature two years later. Despite the offer, Fabregas insisted on staying in Europe, earning more than enough from his current club and lucrative sponsorship deals with brands such as Puma.
10. Eden Hazard
Despite interest from European heavyweights Real Madrid, Chelsea have done extremely well to hold onto Eden Hazard ever since completing his £32 million signing back in 2012. His initial £170,000-a-week wage has since been bumped up to a massive £200,000-a-week, with his new deal tying him to the Premier League club for another five seasons.
Part of the appeal of staying at Chelsea is the fact that he is ultimately the star man in Antonio Conte's squad, as well as the Belgium national team, which helps him to attract big money sponsorship deals from some of the biggest names in business. 2014 saw Nike and Adidas battle it out for his signature, for example. Nike eventually got their man, bumping up his endorsement earnings to approximately £3 million a year.
9. Luis Suarez
The spearhead of Barcelona's feared MSN attacking unit, Suarez appeared to be heading down a career-threatening path when a number of on-field attacks, such as his bite on Giorgio Chiellini at the 2014 World Cup, saw football fans call for his removal from the sport.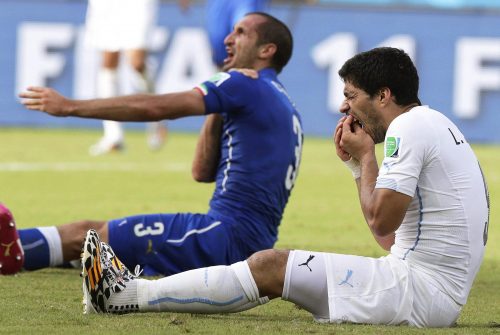 Aside from a lengthy ban, that incident also saw a number of big name sponsors cancel their deals with the Uruguayan striker. Poker network 888Poker had snapped him up, intending to make him the face of their brand following a fantastic season at Liverpool, but were forced to cancel the deal after a single month. Adidas, on the other hand, didn't go as far as to sever ties with Suarez, but he is said to be on his final warning.
However, that summer also saw him move to La Liga giants Barcelona, agreeing to a wage of more than £200,000-a-week, where he has settled down to become a vital part of Luis Enrique's side and one of the best paid players in football.
8. Sergio Aguero
Despite talk of a move to Real Madrid, Argentinian frontman Sergio Aguero has opted to stay at Manchester City, where he is reaping the rewards of the club's big money takeover by wealthy businessman Sheikh Mansour, who has a personal wealth thought to exceed the £17 billion mark.
Aguero's contract sees him earn a basic salary of £165,000-a-week, rising to £220,000-a-week with performance-based add-ons, making him one of the best paid players in the Premier League – a cost that City are more than willing to cover, due to the goals he scores on the pitch and the profits he generates in merchandise sales.
Manchester City's goal-machine also earns a hefty fee from his deal with Puma. Aguero ditched Nike back in 2011 to sign up with the sportswear company, wearing their boots and fronting their advertising campaigns in exchange for a £5 million payday.
7. Wayne Rooney
2014 saw Wayne Rooney cash in on interest from Jose Mourinho's Chelsea by accepting Manchester United's offer of a bumper new deal worth approximately £15.6 million annually, or £300,000-a-week. Despite Rooney's importance to the club beginning to decline, he continues to rake in the rewards of a deal that will run until 2019.
The deal saw him become one of the best paid players in the world. However, he could have jumped to the top of the list had he accepted a reported nine-figure deal from Chinese Super League club Shanghai SIPG back in January 2016. While the Manchester United and England captain refused to reveal the exact fee on offer, he did confirm that it would have netted him in excess of £100 million after tax in just three years. Instead, Rooney opted to continue on in Europe – a decision that would have pleased his many sponsors.
6. Gareth Bale
While Welsh wizard Gareth Bale no longer holds the title of the world's most expensive player, he is still reaping the rewards of his £85 million move to Real Madrid back in 2013. That move saw him sign an eye watering £300,000-a-week deal, while he is reportedly in line to receive a new bumper contract extension with the club, which will effectively tie him to the La Liga giants for the rest of his career.
While Bale is yet to rival some of the biggest names in the game on the commercial front, he has agreed to a number of deals with some of the biggest names in the business, including a $35 million deal with Adidas back in 2014 which tied him to the sportswear brand for six years. While it is still early days for the Welshman, as he continues to develop and his social media presence continues to grow, his earning potential will only increase.
5. Paul Pogba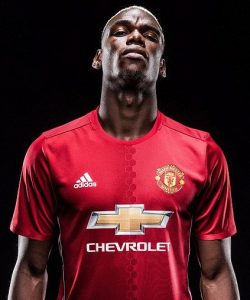 Despite being one of the top earners in Serie A, with his contract said to be worth €4.5 million a year, Paul Pogba wouldn't have made it into the top 11 prior to his record-breaking move to Premier League giants Manchester United. However, with the Red Devils now paying him a reported £220,000-a-week after tax, equalling approximately £21 million a year, Pogba can now count himself among those earning an absolute fortune from their performances on the pitch.
Likewise, Pogba's switch to Manchester United, who have a great relationship with Adidas, is likely to guarantee that they keep him on their books for the foreseeable future – Adidas signed a deal with the French midfield back in March 2016, agreeing to a 10-year deal worth a reported £31 million.
Aged just 23, Pogba is already among the world's most marketable players, and with a decade of football still ahead of him, should he continue to move in the right direction at Old Trafford, Pogba's income will only rise.
4. Neymar Jr
Despite having to compete with the brilliance of Lionel Messi at Barcelona, Brazilian ace Neymar Jr still comes in at fourth place in the list of football's biggest earners. At the age of 24 and with Messi, Ronaldo and Ibrahimovic approaching the later stages of their careers, it's only so long before Neymar reaches the top of the table.
Neymar's club wage is notoriously low, earning just €14 million a year on his current Barcelona contract – €10 million lower than Gareth Bale is earning at Real Madrid. However, Neymar's commercial appeal helps him to bulk up his earnings, taking his eventual earnings closer to the €40 million mark.
Part of his commercial success is due to his standing as Brazil's 'golden boy' – football is a way of life in the South American country and Neymar has already earned his place among the country's list of legendary players, making him an easy choice for big companies willing to pay big bucks to have him on board.
3. Zlatan Ibrahimovic
Ibrahimovic's decision to leave Paris Saint-Germain on a free transfer proved to be a good bit of business for the Swedish goalscorer, as the lack of transfer fee meant that a host of rich Premier League clubs were willing to offer incredibly high wages to land his signature. It was Manchester United that eventually got their man, with the two parties agreeing to a £260,000-a-week deal, making Ibrahimovic the highest paid player in the Premier League.
The lethal striker had offers to join China's Super League in 2016, with a tax-free $56 million annual deal on the table, which would have seen him become the highest paid player in the world, but Ibrahimovic opted to stay in Europe to protect his commercial image.
Ibrah also earns a massive $3 million dollars from a deal with Nike, which is set to run until 2019, as well as a number of other commercial deals which add to his excessive earnings. Likewise, his sportswear company, A-Z, and fragrance line, Zlatan, are also used to take advantage of his huge commercial pull.
2. Lionel Messi
The top spot was always going to come down to Ronaldo vs Messi, football's most debated subject. These two players are regarded as two of the finest players that the sport has ever produced, so it's no surprise that they have all sorts of companies vying to add to the insane wages that they already receive from their clubs.
Unfortunately, it's only second place for Messi, despite the fact that he is believed to be paid a massive £26 million a year by La Liga giants Barcelona. Likewise, his huge commercial standing means that he also adds another £22 million to his bank balance thanks to big-money deals with the likes of Adidas, Turkish Airlines, Pepsi and EA Sports. It was believed that his conviction for tax evasion in 2016 would damage his commercial appeal, but there have been no reports of sponsors breaking ties with the Argentine legend just yet.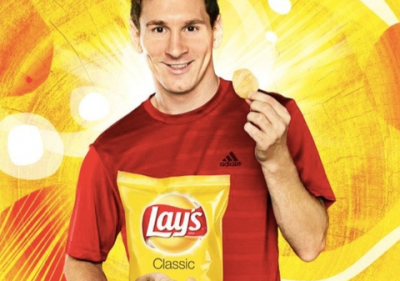 Playing for a big club also has its perks. Barcelona's ability to clinch trophies season after season means that their players also pick up huge win bonuses, which are said to total approximately £4 million a season at the Spanish club, taking Messi's annual earnings over the £50 million mark.
1. Cristiano Ronaldo
Real Madrid star Cristiano Ronaldo takes the title of the world's best paid footballer by a mile, with his annual income totalling more than £60 million. However, 2016 also saw him named as the highest paid athlete in the world, with the retirement of undefeated boxer Floyd Mayweather freeing up the title. His huge pay packet makes Ronaldo only the second team athlete in history to sit at the top of the rich-list, with NBA star Michael Jordan the only other to have achieved such a feat.
Part of Ronaldo's appeal is his unbelievable social media following, with the Portuguese winger having amassed more than 200 million followers across Facebook, Twitter and Instagram, joining Justin Bieber and Taylor Swift as the only three celebrities to have built up such a big following. As a result, companies are willing to pay huge sums of money for Ronaldo to promote their brand via his many social media profiles. As such, his £35 million Real Madrid wages are propped up by another £22 million that he makes from commercial sponsorships, including a mammoth £9 million deal with sportswear heavyweights Nike.
Likewise, Ronaldo has also added another revenue stream to his already overflowing bank account, having set up a number of his own companies under his CR7 brand, only improving his standing as football's highest earner.