The Best Online Football Trading Community Is
Now Open To New Members!
Discover how to bank an amazing return on investment when you get access to the mind-blowing Goal Profits Members Area and unique Team Statistics software I use to bank superb profits each year!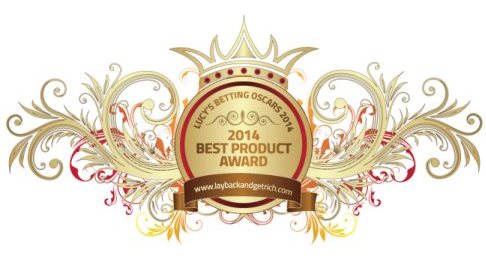 Sports trading has been outperforming the stock market for many years, you just need to know how it's done…
When you become a member of this award-winning football trading community you will learn strategies that are used by professional traders to make their living – and trade with them, side by side
Whether you're an experienced trader or a complete novice, welcome!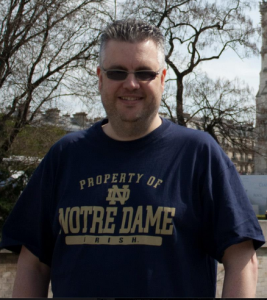 My name is Steve but most of you probably know me as the guy who has been revolutionising correct score trading by strategically testing out every method and idea in the betting exchange markets.
In fact, I've transformed from "that guy who enjoys a bet" to a "professional sports trader" because my winnings deliver more money than my regular 9 to 5 used to.
Whether you love it or hate it, you can make money from football.  But how?
I share my match selection secrets and Team Statistics software, giving you 100% transparency and fast-pass access so that you can understand how to trade effectively & profitably.

I show people just like you exactly how to trade correct scores to maximise your returns. I coach. I advise. I perform.
The Bottom Line— I deliver a substantial, sustainable return on investment…
By now you're wondering…
So How Do I Win?
If you were able to use my trading blueprint to bank a chunk of money each month you would be pretty happy, wouldn't you agree?
There's absolutely nothing stopping you from doing just that.
"Morning Steve. I only traded the Bray game last night and I got 65 quid out of it. Your correct score service continues to amaze me."
All you have to do is trade the right matches, using my proven strategies.
My goal is to educate you while providing you with all of the signals and experience so that you can replicate my success anywhere you go in the football trading world!
Stop and pay attention because you need to answer a few simple questions before getting started with me today…
You might even agree that answering the following questions with a resounding YES means that you could be winning more with lower risk if you are able to follow a simple, proven strategy.
Do you want to learn how I leverage the power of a simple trading strategy to turn boring-low return betting into a steady investment income month after month?
Do you want to accelerate the growth of your sports trading investments?
Doesn't everyone?
"Didn't expect to earn in my first year of trading, but you've made it achievable. Its been 16 months now and I learn every day."
If you are like me, the type of person who believes that knowledge is power, you can increase your winning ROI.  Even if you've heard how profitable sports trading can be, and you are seeking a low-risk, fast paced system to start you off on the right foot, then the Goal Profits 100% transparent trading service is exactly what you need.
What if you could easily…
Reduce your risk by discovering how to control your liabilities
I receive a 100%, 300%, or even higher return on my initial trade investment throughout the year
Understand how to leverage late-in-the-game twists and turns to drive your profits sky high
Wouldn't you love to discover the affordable, easy way to increase your trading bank with minimal risk?
"I cant believe how much you have given us over the past 18 months. Goal Profits just gets better and better and must be the best football trading site in the World without a doubt. Many thanks for all your efforts and hard work it really is appreciated."
Making a profit is easy because you can get instant access right now to the Goal Profits Members Area—
Watch, learn & discuss trades in-play with me and other members in the Goal Profits trading chat room
Personal support from an experienced professional trader
Profit accelerating tutorial videos where you learn the ins and outs of trading correct scores from real life trades
Time-tested, results driving, correct score selections at times to suit you

Comprehensive "Correct Score Manual" so that you can quickly discover the profitable methods I use to trade in the correct score market

Exclusive "Bank Management Manual" to help you manage your trading bank effectively and safely
PLUS Exclusive Access to the revolutionary Team Statistics software that allows you to access…
Powerful and unique Team Statistics pages with detailed stats for over SIXTY leagues worldwide as well as lists of upcoming fixtures which match favourable criteria for profitable trading
Exclusive opportunity to access Kevin Laverick's Masterclass
Simply watch me as I work my magic, copy what I do, and accelerate your winnings.
Aren't you ready to discover how easy I regularly bank more than £300 profit to £10 stakes in a month?
Yes, everyone can afford to increase their betting bank substantially each month.
Yes, you will become part of the Goal Profit success story when you lift the curtain and step inside and…
Yes, it is more than affordable with an exceptional ROI and ridiculously low subscription which gives you access to our exclusive members only benefits.
If you're like me you know a great investment when you see one.
Don't take my word for it.
See what our members have to say about the powerful guidance and winning results they have experienced.
"I would like to say a very big thank you for turning me into a trader instead of a gambler, and unbelievably MAKING MONEY. Clear concise instruction without the B.S. simple."
"Hi Steve, Only subscribed this week but just wanted to say how very impressed I am thus far by the level of your research and the service in general. I'm an experienced trader but I generally don't have the time to do massive amounts of research so services like yours are a god send, I signed up after reading a few good comments from fellow subscribers and I'm glad to say it appears they were right. I find it really refreshing that you openly display the losing trades and don't trade everyday if nothing jumps out – it's a great sign of a guy that really gets the long term nature of the business. I've used a few services mainly to get LTD picks and not all are quite as honest."
"Just a few words to thank you for the impressive array of information you are providing. The clarity offers a much easier level of understanding and makes your service one of, if not the best service around. The detail and ongoing information of the complex (for me at least) c/s market is starting to turn my mediocre performance into a much more interesting one. I hope by the start of the new season, with the practice in between in the summer leagues, should start me on the road finally to a decent level of success. Thank you Steve keep it up."
"Many thanks for your wonderful service,its great to think that at the age of 70 I have finally found a genuine and profitable service."
"Just to re-emphasise your other subscriber's comments that I think you provide a fantastic service. I have purchased many services over the years and you are a million miles ahead of the others in terms of value, content, guidance and perception."
"I just wanted to say thanks for the great service. This is my first proper foray into football trading, and your manuals and instructions have made it a mostly pain-free start! Thanks again and keep up the brilliant work!"
"Brilliant Steve, thanks so much for the videos. So useful for novices like me. Never thought I would do anything but LTD but this helps enormously."
"I've been Betfair trading for years, won a bit, lost a bit more, and never had a strategy. Like many punters, it has been casual gambling, so I've been feeding the green of the disciplined and the pros, loving the wins but trying to shrug off the losses. That has changed – Goal Profits will not guarantee making money, but following the videos, it's actually harder to lose than win. I never thought I would go beyond lay the draw, but correct score trading is a whole new world, and loving every minute."
Remember…
How would you like to pay for the whole year's service through one month's profits? We did that 6 times in the first 2 years which makes grabbing your exclusive access a no brainer…
Plus we raked in £511 during our most successful month.
In fact, the more you think about it, the less of a decision you have to make.
Isn't it your turn to finally discover how average Joes become pros and skyrocket your winnings?
Listen…
Sooner or later you may begin to think the Goal Profits strategy really is as fool-proof as it sounds. Could getting a high return on investment be so simple?
YES, My results are 100% verified.
Every one of my selections was exclusively sent to Goal Profits members before kick-off. Goal Profits is 100% transparent and lets members post their results so it is impossible to hide the truth. To be honest, most exclusive members are focusing on "correct score" trades right now because they enjoy seeing the massive profits roll in. In addition, members are able to make substantial returns from the unique Goal Profits Team Statistics software, finding value and in-play bets quickly and easily. This allows members to trade whenever they have spare time, so that everyone can make money.
And we do it all year round.
You've already seen how Goal Profits members rave about the returns they get, and how easy it is to use my powerful system, so you know that this is the best bargain you will see in a lifetime. When you sign up and become a Goal Profits exclusive member today you will get instant access to the Members Area, manuals, strategic chat room, Team Statistics pages and more so that you can quickly begin watching your trades rake in steady, substantial wins month after month.
Life's short. Isn't it time you started getting it right?
To your wealth, success, and happiness, Steve
"I have to say Steve, that the new website and the Members Area look fantastic and really professional. You really do offer your subscribers great value and sometimes it's difficult to appreciate what a new starting trader requires as tools to do the job; the Members Area is a perfect platform. I like many other learn so much through visual guides and videos than reams of text, which is where a lot of experts out there offering advice, fail. Keep it up!"
"Congratulations on an excellent service and back up. Best in the business!"