I would like to share with you an incredible success story.
Imagine being made redundant and using part of your redundancy package to put a trading bank together. That's pressure! But what if you were able to start making enough money from Betfair that you only needed to find a new part-time job to make ends meet?
It's a dream for many, but it's not impossible with patience and determination.
Since Goal Profits first started, way back in 2011, I have lost count of the number of members who have no patience.
They will sign up, read half an eBook and then expect to clear Betfair of all its money. Invariably, these people soon discover that the holy grail of betting doesn't live at Goal Profits (or anywhere else, for that matter) so continue to jump from system to system trying to buy an impossible dream.
All of those who become profitable football traders have a longer-term mindset. They don't expect to learn all the skills required overnight, but set out to make a success of trading – whatever it takes.
One such member is Bryn who has grown as a trader in a spectacular way. It didn't happen after a month or two and there were times when he had to fight the urge to give up, but he didn't. When Bryn hit a wall, he sought advice from the Goal Profits community and got through it.
Here is Bryn's story in his own words:
"I joined 16/17 months ago, was undisciplined and my expectations were sky high. I took a step back and after a year being a member started again at level 1, back to basics.
"Taking it slowly has really worked for me and it clicked around 3 months ago. I was made redundant and used part of my redundancy to set up a new trading bank and it's worked a treat.
"I'm well on my way to achieving my goals of full-time trader, keeping my feet well and truly on the ground though. When I lost my job a few months back I got a new part-time post. I'm making enough from my trading at the moment not to seek full-time employment.
"It's just clicked this time round and learning so much every trade. The chat room is a great place to learn from other members.
"Would like to take this opportunity to thank you and Kevin. What you both do for your members is amazing and the service you provide is the best out there. I certainly have learnt so much, most of all protecting my bank and discipline.
"As you say it's patience and discipline. Kevin says in one of his eBooks that Betfair will always be here, there is no rush. This is the main thing I have learnt from you both and the reason I'm stepping up as I know if you have the correct mindset you're 99% on your way. You can understand and know the strategies off by heart but if you don't have the mindset then switch the lights off or lose your money.
"I know I'm no expert at all, far from it, but I do know I have worked for 6 months on my patience and mindset and that's when it clicked. Look forward to learning more from you, Kevin and the GP community. Thank you both."
I love this story. It shows off all the qualities that Kevin and I preach about day in, day out:
Patience
Determination
Discipline
If you don't have those then yes, full-time trading is a distant dream. But for those who truly commit, success is right there waiting.
Trading is a skill. Kevin and I help as much as we can, but there is still a learning curve. Goal Profits membership should be seen as an investment in trading education, not simply a tipping service (though the Team Statistics software does find selections every day).
Our ultimate aim is to help members develop into competent and profitable traders. Long-term, you are much better off with a fishing rod than you are with a few fish handed to you.
With Bryn's newly acquired skills he doesn't need to rely on anyone else to send tips. He is on the way to achieving his goal of becoming a full-time trader and I am over the moon!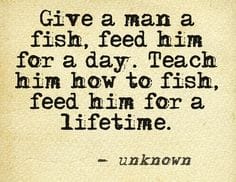 Update April 2016: Bryn is still trading very profitably and now helps other Goal Profits members achieve their trading goals. Launchpad is available to all members at no extra cost and includes full support from Steve, Kevin and Paul.