Well, after a couple of years on/off with Goal Profits I thought it time I should share my story with you.
Similarly to Kevin, I had been trading for several years and was pretty much bleeding myself to death.
Huge peaks and troughs in my trading and large losses thanks to chasing losers and bad value bets.
Joining Goal Profits was a real turning point and the key for me was finally understanding the true definition of a value bet/trade.
The next step for me was identifying the right trades to play and not over-trading.
To be honest, over-trading and discipline have and continue to be my Achilles heel.
I'm very much aware of this and it's something I am continuously working on, but it's certainly not something you can learn from one of Kevin's fantastic eBooks, unfortunately.
The GP Matrix and Goal Value Tables really help though!
Anyway, over the last few months I have started to make some massive strides forward.
I banked £7,500 a couple of months back (to pay for a family holiday, etc.) and started again with a much smaller balance, with the plan of building this up to £20,000 and going full-time.
With a big mortgage and three kids, £20,000 would be the absolute minimum I would need, working on a worst case of 10pts profit per month at £400 per trade.
I struggled with discipline (again!) with a smaller bank but after a few indifferent weeks I'm back on track.
I'm up to £20 a trade and looking at around 25pts profit for July.
I use several systems; some of the core Goal Profits ones, some variants and some of my own.
Finally, massive thanks to you and Kevin for changing my trading life - and paying for my holiday!
Graham
Goal Profits Member
It's a pretty typical trading story; trying to crack the discipline side of it. You can have the best strategies in the world but, without discipline, they are useless.
Once it clicks - and Graham is well on the way - the path to full-time trading is much smoother.
There are a few members close to taking that full-time leap and, hopefully, Graham won't be far behind.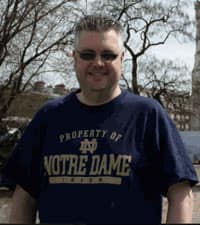 Steve Brown
Professional Football Trader