A fantastic end to 2014 with Goal Profits scooping a third award!
The latest accolade comes after Lay Back & Get Rich readers voted Goal Profits as their 'Best Football System' and 'Best Product' earlier in the year.
This time, it's the Cash Master blog who have recognised us as the best there is in the football trading world.
I reviewed this brilliant service in late January and since then it's just gone from strength to strength. It's still evolving and getting better month by month.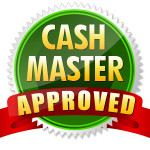 Liam
Cash Master
That's high praise indeed from one of the most respected betting blogs on the internet and we are absolutely thrilled!
Read the full post over at Cash Master – click here
Happy New Year, everyone!
Awards Update
Since this award was announced, we have also won: